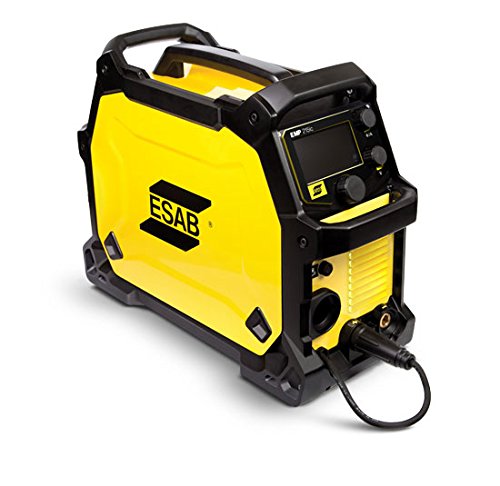 The goal of owning a multi-process welder is that it should give the owner some added flexibility for their welding needs. It's a goal that many brands promote, but often fall short on when it comes to actually providing it. You can't say that about the ESAB Rebel EMP 215IC welder. It is the complete package, letting users take on mild steel, stainless steel, or aluminum no matter where they happen to be.
It is a true MP welder. Not only does it offer TIG welding and stick welding options, but it allows for Flux-Cored MIG welding or gas-based welding. This welder is strong enough to take on light industrial projects or be a complete home-based solution that will tackle any DIY task.
What to Expect with the ESAB Rebel Welder

Unlike some multi-process welders, you can use this product straight out of the box. It includes a Tweco-style fusion MIG gun, electrode holder, Earth clamp, TIG torch with related accessories, and a gas regulator.
One of the most unique features of the ESAB Rebel Welder is that it features "sMIG" technologies. This means it is a "smart" welder. It will learn and adapt to the operator and their welding techniques, styles, and personality. This allows users to create a stable arc with greater consistency, which increases the chances of producing repeatable welds of equal quality.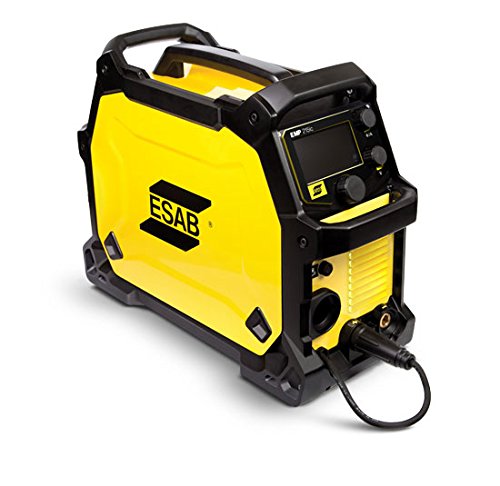 If you are a professional welder who needs to increase productivity, this welder will help you do so without making changes to your current style.
It's also easier to start welding for beginners with this welder. It adapts the skill level of the operator, allowing cleaner welds to be created in a shorter amount of time.
There is also an innovative display on this welder, which gives you a clear view of your TFT screen even with the helmet down. You also have on-demand availability to your user manual, spare parts catalog, and a five-handle roll cage that gives the welder better stability even while it encourages portability.
Key Points to Consider with the ESAB Rebel Welder

This is a DC-only machine. You can still weld aluminum with it, but you'll need a spool gun for soft aluminum materials to do so.
The duty cycle on this welder is 20% at 130A for MIG, 40% at 90A for stick, and 40% at 130A for TIG. Additional duty cycles and ratings are also available for those who need more specifics.
Included is a Victor argon flow gauge regulator with a 12.5-foot gas hose. You just supply the shielding gas.
It is backed by a 3-year handle-to-handle warranty, with the torch covered by a 1-year warranty.
Our Bottom Line: If you're looking for an all-in-one machine, then the ESAB Rebel EMP 215IC Welder gets the job done. It offers dual-frequency support, dual power input support, and a consistent weld in all 3 disciplines. If you're up for the investment, this is the welder that will give your skills a boost and have you improve your productivity almost immediately.
Check the best Multi Process Welders to consider if you're on the lookout for good quality ones.