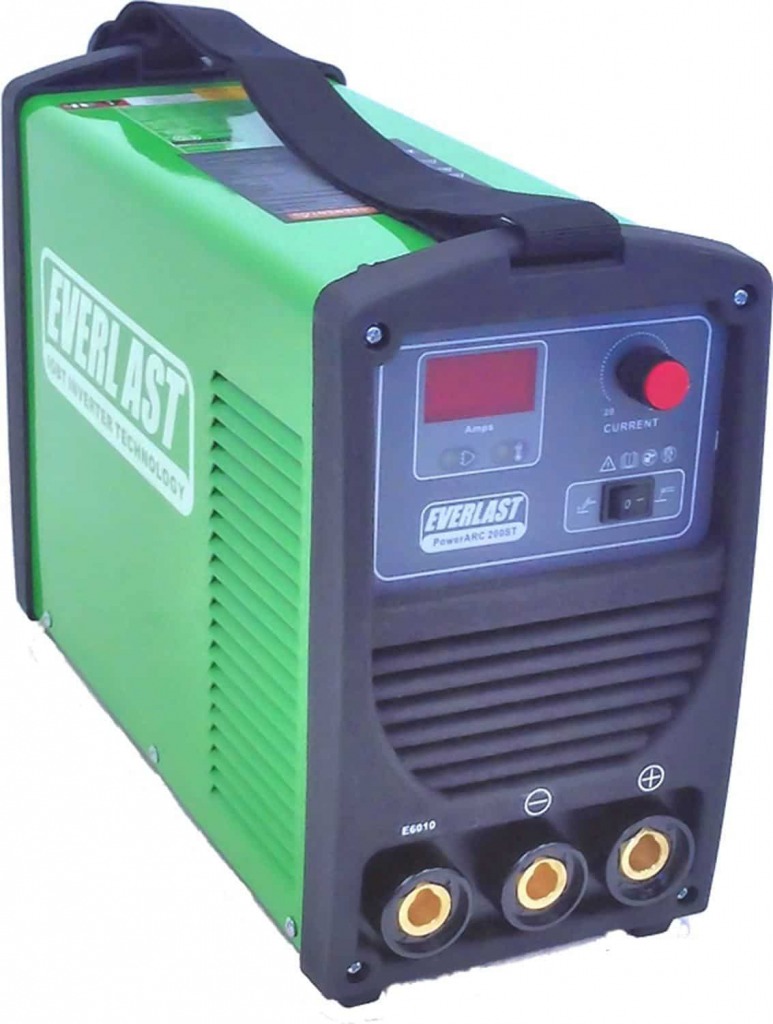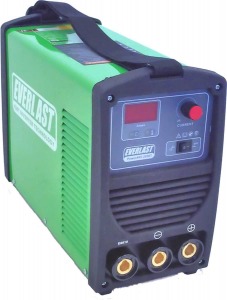 Everlast welders are found just about everywhere today.
From the big retail chains to the Mom and Pop hardware stores, it is an affordable welder that can help you improve your skills, take on some weekend projects, and get repairs done around the house.
If you're looking for a welder that won't break your budget, then the Everlast welder reviews are perfect for you.
Here are the Best Everlast Welders in One Chart

Product
Details

#1 POWERMIG 200

Flux-core Compatible

Star Rating: 4.8
Amps: 200
Price: $$$

Check Price

#2 EVERLAST POWER TIG 315LX STICK PULSE WELDER

Multi-process Welder

Star Rating: 4.2
Amps: 160
Price: $$

Check Price

#3 POWERTIG 255 EXT

Heavy-duty IGBT Power Modules

Star Rating: 4.7
Amps: 200
Price: $$$$$+

Check Price

#4 POWERARC 160STH

Lightweight & Portable

Star Rating: 4.0
Amps: 160
Price: $$

Check Price

#5 POWERTIG 250EX

Comes with Consumable Starter Kit

Star Rating: 4.2
Amps: 250
Price: $$$$$+

Check Price

#6 POWERARC 200STI

Gets the Basics Right

Star Rating: 4.2
Amps: 200
Price: $$

Check Price

#7 POWERTIG 315LX A

Offers Foot Pedal Capacity

Star Rating: 4.3
Amps: 160
Price: $$$$

Check Price

#8 POWERTIG 325

9 Programmable Channels

Star Rating: 4.5
Amps: 320
Price: $$$$$+

Check Price

#9 POWERTIG 200DV

Lots of Good Stuff

Star Rating: 3.2
Amps: 200
Price: $$$$

Check Price
Real Life Reviews of Everlast Welders
The bottom line for the Everlast brand of welders is this: you won't find US-manufactured welders with the same features or capabilities that Everlast can provide. These are the top-rated models that the brand is currently manufacturing.
This MIG and Stick welder provides 200 amps of support, which is perfect for most light-to-medium jobs at home or around the shop. It's flux core compatible, which is an extra bonus. We loved the Euro-style quick coupler on this unit, which makes it easy to change over to a different MIG gun when your needs change. It offers an automatic pre-flow and post-flow, along with adjustable burn-back control. Control over your puddle is simple with this welder and you can finish off a tough job by going over to the stick. Definitely one of the best welders on the market today.
Recommended for professionals with heavy-duty needs, this welder packs a lot of power. It makes use of an IGBT inverter, which makes it possible for elders to create the most stable and the smoothest arcs. At 60% industrial duty cycle, professionals and hobbyists alike will find this powerful enough to carry out a variety of applications. It can accommodate 2t/4t applications and has easily adjustable parameters all while providing portability and lightweight capabilities. It is also one of those welders that has a pulse function and is capable of providing the best quality of weld even without increasing heat input.
When you're ready to take your welding skills to the next level, this TIG welder has been designed to give you the support you need. It does offer Stick welding as an option, but its real strength is in the AC/DC dual voltage design. You have a wide range of pulse frequencies for both currents, allowing you to tackle virtually any job with relative ease. Hot start amps are variable from 0-100% on the stick welding if you wish and you'll receive up to 250 amps of power on the highest input level. The duty cycle is 60% at full power.
This is one of the most lightweight welders that is produced by this manufacturer but don't think that is a statement of the power it can provide. It's a DC TIG welder with Stick compatibility, along with a dual voltage design. You receive a hot start, Infineon Modules for inverter tech, and a duty cycle of 35% at 160 amps. It weighs a little over 35 pounds. The one improvement that could be made would be to add the circuitry for foot pedal controls, but for general TIG or Stickwork, this welder gets the job done.
Sometimes you need a welder that can provide you with extra power. You don't need a welder that can operate for 8 hours each day, but you do need strength to support a side hustle or part-time work. That's what you'll receive with this model. You can do a ½ weld on a single pass, taking advantage of the 60% at a 250-amp duty cycle. It's still lightweight and reasonably portable for such a strong welder, with the external case given an end-to-end handle that makes it easy to carry with you.
Sometimes it is more important to get a welder that gets the basics right instead of having a welder that has tons of features that may or may not operate well. This model is a dual voltage design, offers Infineon modules for inverter technology, and up to 200 amps of power for both TIG and Stick welding. It's a DC-only welder that does support a gas valve torch. There's also a dedicated E6101 port so you can create precision welds with incredible ease. It weighs just 32 pounds and will let you weld ½ steel with relative ease. TIG functions come with a lift start instead of a foot pedal.
This welder was one of the most powerful we got to take a look at in any brand. It offers a solid-state HF or lifts TIG start, with pulses up to 500 Hz for DC welding or 250 Hz for AC welding. Waveforms include soft square, advanced square, sine, and triangular. There are 9 programmable channels that are easy to use, allowing you to create a set of favorite options for your AC pulses. The duty cycle is 60% at 250 amps, so most welders have few interruptions beyond what naturally occurs while working. It's maybe more than the hobbyist or home welder wants but is a strong option for commercial welding needs.
There's a lot of good stuff going on with this welder. Don't believe the listing – it does actually come with a power cord. We found the duty cycle of 60% at 200 amps was accurate. It is an inverter-style AC/DC welder that lets you work on materials up to 5/16 inches on a single pass and up to ¼-inch on aluminum. You also have dual voltage inputs as an option, with up to 120 amps coming from the 110-volt input. It puts out a nice arc, comes with a type 26 torch, and is portable enough to take just about anywhere.
What You Need to Know About Everlast Welders

Everlast was founded in 2004 and began operations as an online-only welder and generator company. It works on a lean operating business model, with manufacturing in offshore facilities that use name-brand electronic components. Because there is less overhead, there are lower prices available for the bright green welders that have grown into an international brand in just a few short years.
They may be a fast-growing welding company, but what about their reputation? It is clearly not as highly regarded as a brand when compared to industry giants like Miller Electric or Lincoln Electric. Why is this?
When you take a look at the many Everlast welder reviews that are online, you'll see that there is a trend of dissatisfaction when it comes to the customer service that the company provides. This is a reflection of their outsourcing model that helps to keep prices down.
As for the welders, there is a 30-day satisfaction policy that allows you to return the unit if you're not satisfied with it. Everlast also has one of the longest standard warranties available on their welders and plasma cutters in our industry today.
If you've purchased a welder online from Everlast and need to have it serviced, you can find an authorized dealer through this link: http://www.everlastgenerators.com/dealer-locator
Many of the welders offered by Everlast offer multiple discipline support. The PowerARC line of welders, for example, offers stick and TIG welding capabilities. You'll also find dual voltage options, AC/DC welders, and inverters are widely available in the various models that are offered by this brand.
Now it is true that the nickname for Everlast as a brand is often "Neverlast" on the forums? But, well, there are also people who love this brand and purchase nothing else.
Pricing Options for Everlast Welders

You can find a lift start TIG/stick welder from Everlast for about $250 today, providing you 140 amps of welding power. If you are looking for something better than an entry-level welder, then there are several feature-rich options in the $300-$500 price range. Industrial-grade welders from Everlast are typically priced between $1,000-$1,500.
Conclusion
The best Everlast welder reviews will help you find a unit that has the right features for the best price possible. It is a value brand, but one that can definitely help you complete your next project quickly, safely, and easily.
Other Everlast welders found below: