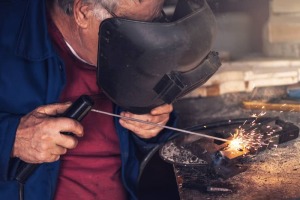 If you're just getting started with welding or you're a hobby welder who wants some new equipment, then it is important to focus on the basics…
You need a reliable welder that will help you complete your project without a lot of fuss.
There are a number of good welders that are on the market today. We'll help you find the best welder for beginners and hobby welders so that your specific needs can be met.
However:
In this category, it is easy to focus on the price of the welder as the main point of product separation. But a cheap welder isn't always a good welder for beginners or hobbyists.
Our top-rated welder starter kit is the Campbell Hausfeld 115V Arc/Stick Welder, which will help you kick-start your next project or your desire to weld in a meaningful way with its smooth arc.
Real Life Reviews of the Best Welders for Beginners Reviews
Product
Details

1. Campbell Hausfeld 115V Arc/Stick Welder

Best Value

Arc Stick Welder
Duty Cycle: 20% @ 50A
115V / 70A

Check Price

2. Chicago Electric Welding Systems MIG/Flux Wire Welder

Most Powerful

MIG/Flux Wire Welder
Duty Cycle: 20% @ 110A
240V / 170A

Check Price

3. Detroit Torch DHC2000 Welding & Cutting System ProMaster Kit

Most Expensive

TIG Welder + Cutting Torch
Made in USA

Check Price

4. Sun Gold Power Multifunction Welder

Dual Voltage

TIG/ARC MMA Stick
Duty Cycle: 60% @ 120A
110/220V / 200A

Check Price

5. Blue Demon BLUEARC-90STI Stick & Tig Welding Machine

Stick & TIG Welding
120V / 90A

Check Price
The Campbell Hausfeld Stick Welder has more power in it than you might think.
The duty cycle is just 20% at 50 amps, but that's still plenty of power for hobby welding, small repairs, or completing lessons.
Plus:
It runs on a standard household circuit and has a power cord that stretches out to about 5 feet.
We appreciated the thermal overload protection that has been built into the unit, which prevents it from overheating. The transform starts smoothly, provides a good arc, and offers a fun experience for all beginners.
If you're ready to try your hand at some higher-powered welding than most beginner welders offer, the Chicago Electric MIG Wire Welder is the model we'd suggest.
It does require a 240-volt outlet, so take that into consideration before making your purchase. In return, you'll be able to receive up to 170 amps of welding support for your next project.
Look:
It's a MIG flux wire welder that offers a duty cycle of 60% at 60 amps or 20% at 110 amps, with built-in thermal overload protection. It does an excellent job of welding mild and stainless steel. We weren't disappointed and don't think you will be either.
If you're ready to find the best welder for beginners, the Chicago Electric is a must-have, especially since it offers more power for you to upgrade your welding experience once you're ready to tackle more advanced projects.
This is another advanced option for TIG welding beginners. The unique pistol grip on the welding and cutting torch cuts down on the hand fatigue, allowing the operator to focus on creating a clean cut or weld.
It runs on 4-pounds oxygen and 4-pounds acetylene, which you'll need to purchase locally. The trigger for the oxygen us right on the grip of the handle, placing controls right at your fingertips.
There's less blowout, better accuracy, and less waste. It's a solid investment that any serious welder should consider making today.
This inverter welder features some of today's most advanced technologies, but at one of the best prices in our industry.
It has an HF easy-start arc that improves the life of your tungsten, supported by a fan-cooling system that helps to improve the duty cycle. It's guaranteed to start-up every time.
We found it to be a solid welder in terms of TIG and MMA welding with his high-frequency DC capabilities.
With power options up to 200 amps, you'll have plenty of room to learn and grow on this equipment.
This inverter-based stick welder gives operators a TIG option for an incredible price.
You can weld plenty of hard surfacing options with this great little welder, though the stick welding is by far its primary strength. The power output at 90 amps is strong and consistent, though you do need to place this welder in a well-ventilated area to maximize your duty cycle.
It's a DC-only machine that works well with 3/32 rods, which is great for learning.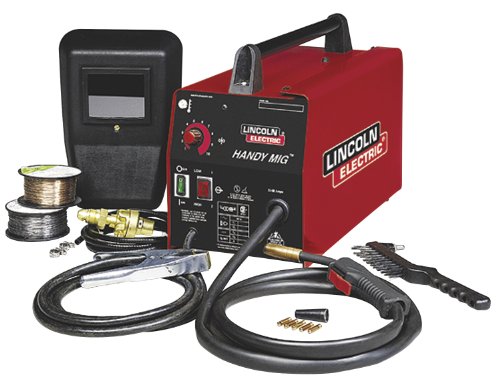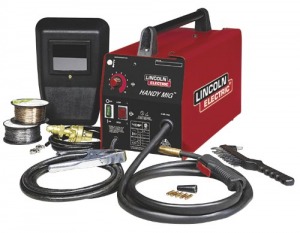 If you're starting to learn MIG welding, then you need to have equipment that can be very forgiving. Hobbyists also want a welder that is strong enough to give them the power they need for advanced projects.
Both operators will be satisfied with this welder. It can weld up to 1/8-inch mild steel and offers flux core and shielded gas welding disciplines for effective learning. Running off of a 115V outlet, you'll receive up to 70 amps when the welder is fully powered.
With 8-foot welding leads, there is plenty of room to operate with this handy little welder.
More of the best Lincoln welders here.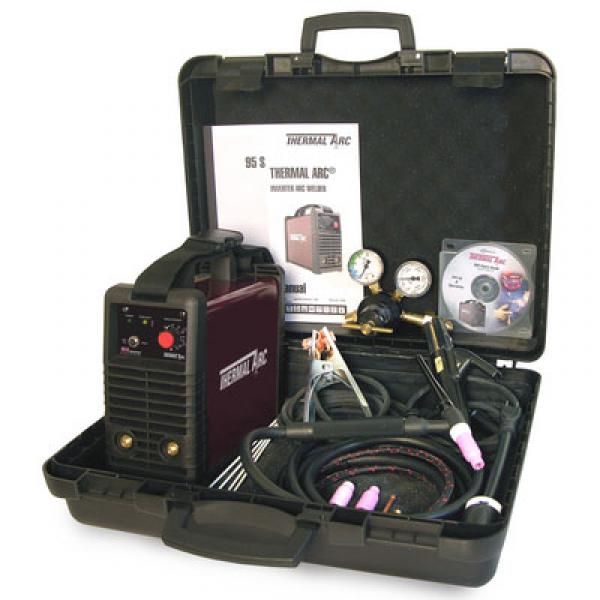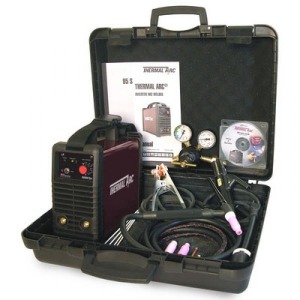 This thermal arc inverter welder provides you with a portable DC welder that allows you to affordably try TIG welding for the first time.
It's also one of the most effective stick welders that we got to take a look at, so it isn't just for beginners. The warranty is a little low at just 1-year, but with up to 95 amps of power delivered on a standard household circuit, you'll still produce a clean weld for a wide range of repairs and light maintenance work.
Weighing just less than 10 pounds, it's also one of the most portable welders that are on the market today.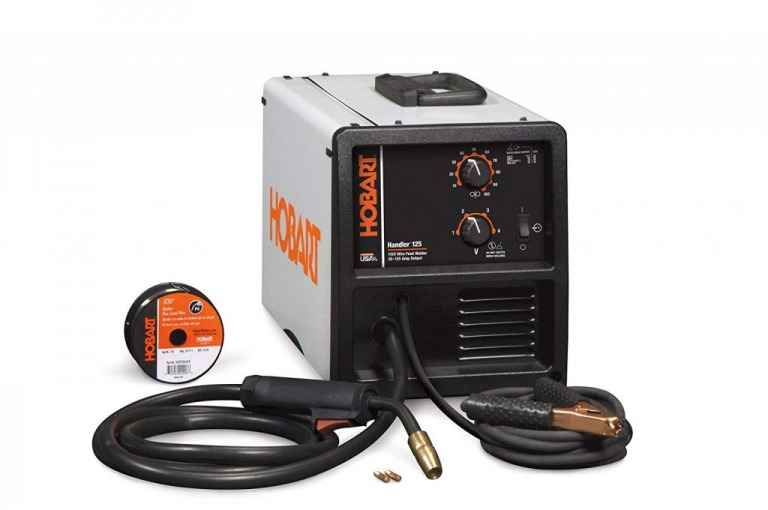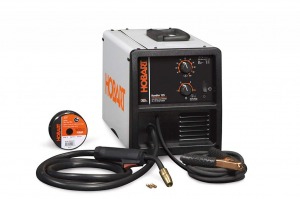 The MIG discipline often introduces beginners to the welding world. With the right equipment, you can have a fun and exciting experience as you create your first weld.
The wrong equipment can put potential welders off so they don't experience all of the benefits that this skill can provide. We didn't find a welder that was more consistent on the market today than this one in terms of household MIG welding.
It offers a variable output range of 30-130 amps and is capable of using .023-.035 wire, allowing you to perfect your skills with ease.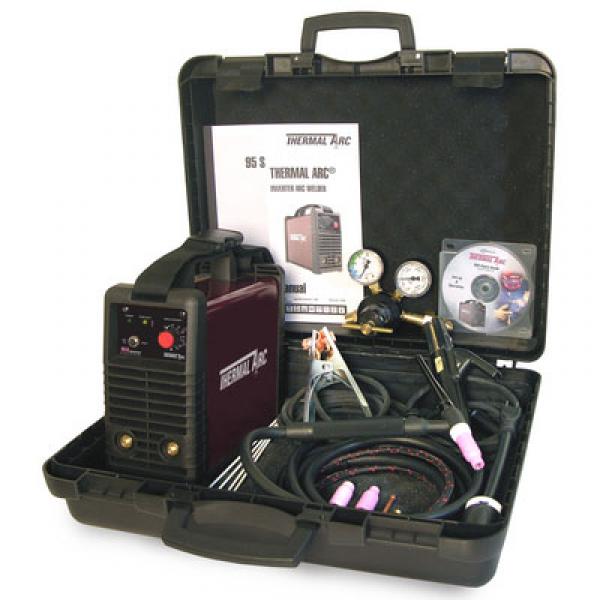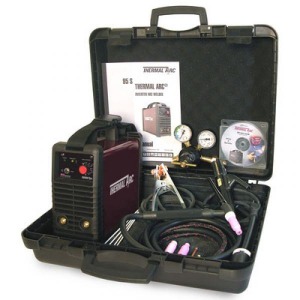 This is one of the most affordable TIG systems that are on the market today. It also offers Stick welding capabilities.
Providing 95 amps of power, you'll be able to take this great welder with you almost anywhere since it weighs just 20 pounds. It utilizes a lift process for the TIG welding and comes with an electrode holder and ground clamp.
There's a DVD included as well, which is hit or miss in terms of value, depending on how much experience you already have.
We see this welder as a perfect option for learning or performing light repairs or sheet-metal fabrication.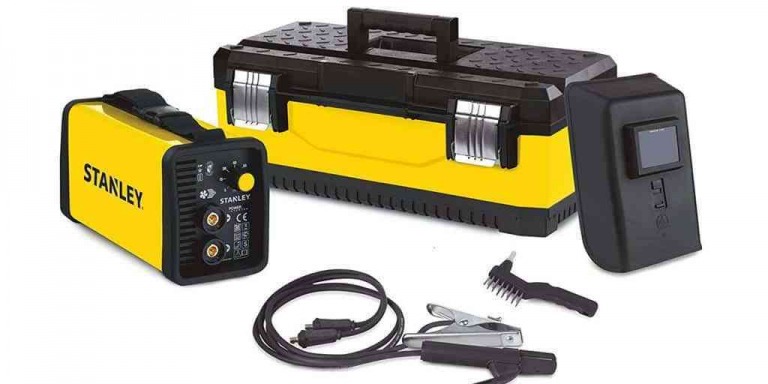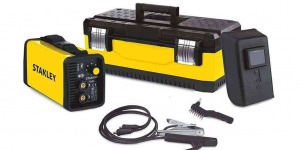 This variable amp welder produces up to 80 amps of power, allowing operators to single pass up to 5/32-inch mild or stainless steel. It uses electrode rods up to 1/8-inch in diameter and is extremely portable and compact for its power.
It weighs just 8 pounds, so you can take this welder anywhere. It operates on a standard household outlet and features hot start and arc force technologies for easy use.
If you're tired of welders that don't meet up to your expectations or you need a reliable, but affordable welder for school, grab this one today.
How to Find the Best Welder for Me

If you're a beginner or a hobbyist and are looking to improve your welding skills, then here are some of the key points that you'll want to consider as you review the features of each welder.
1. Buy a name brand welder.
It's a lot harder for something to go wrong when you purchase a beginner or hobbyist welder from the likes of Lincoln, Miller Electric, or Hobart. Each brand has local support options for most customers and will give you better access to the various consumables that you'll need for each project.
2. Know your circuits.
If you have a lower amperage welder, often in the 135A range or below, then you can generally power up your welder using any standard household outlet. Once you start getting into the 160A range, you may need to have access to a 220V outlet. In older homes, you may have a four-prong 220V outlet instead of a modern 3-prong outlet, so you may need an adapter for your welder as well.
3. Know your skills.
For the average beginning welder or hobbyist, a MIG welder is the better option. It will generally be cheaper, work with steel or aluminum, and help you weld thicker materials with ease. You can choose an option with shielding gas or without it. Stick welding is another solid option. TIG welding is generally more for those with established welding skills, but adds more versatility to what you can weld.
There are other welders out there other than the brand names that can still get the job done. The best Harbor Freight welders incorporate brands such as Chicago Electric, which is manufactured in Italyand can provide welders with a low-cost option to get started on their first or next welding project.
The Best Features to Have with an Entry-Level Welder

The one feature that you will want to have included with your brand-new welder is the inclusion of dial-in settings. Some welders allow you to input the thickness of your metal and the type of metal being welded to give you a specific arc or output. That way you know for certain that you'll be creating the best possible bead for your material instead of trying to guess at what the correct setting should be.
Your welder should also be able to adjust your output based on the input that it is receiving in terms of voltage. At the very least, your new welder should be able to notify you that your current settings are outside of the acceptable range for what is being received.
You'll also want to take a look at these specific features to determine which will be the best welder for you.
If you need to take your welder to your project instead of the other way around, then you'll need to have equipment that is lightweight, portable, and can work with AC or DC current. Keep in mind that stick and TIG welders can easily weigh over 100 pounds.
Total Amperage. The total amps that a welder can produce will dictate the thickness of the metal that you can work with on your project. A 140-amp unit will weld ¼-inch steel. A 250-amp unit can weld ½-inch steel.
Hot Starts. Some welders are equipped with what is called a "hot start." This feature frees up the rod or wire because it boosts the current for a fraction of a second when the arc is initiated, stopping the stickiness of the weld. Then, once the arc has been established, the feature shuts off.
Inverters are also a useful feature to have for some projects. It allows you to increase the dig of the weld, creating an arc that is driving and stiff. This prevents sticking when welding in tight fit-up scenarios or with an overhead project.
Notes About Shielding Gas and Beginner Welders

Since most beginners are going to be using a MIG welder, you'll be making a decision on whether or not to use a shielding gas. Different processes and metals will require a different shielding glass.
100% carbon dioxide is common to see for hobbyist projects because it allows for better penetration on thicker metals. It also creates more splatter.
Short-circuit welding requires a 75/25 combination of argon and carbon dioxide. This creates less splatter and heat.
Aluminum requires 100% argon as a shielding gas for the best possible results. Stainless steel, on the other hand, works best with a 90/7.5/2.5 combination of helium, argon, and carbon dioxide.
Pricing Options for the Best Beginner and Hobbyist Welders

Pricing in this category is generally quite affordable. Some basic portable welders that are in the 130-amp range can be priced around $100. Otherwise, you'll find that a majority of the welders that are suitable for entry-level or hobbyist work are generally priced around $200, with some a little less and a few a little more based on the number of features that have been included with the welder.
Our Recommendations for the Best Welders For Beginners
The best welder for beginners will offer access to the operator's preferred discipline. It will be easy to use, strike a good arc, and allow for consistent welding. These models all do just that, so choose the one that best meets your needs today. That way you can really build up your skills and take your welding to the next level.
Visit our homepage for the best welders and more recommended for welders of varying expertise.