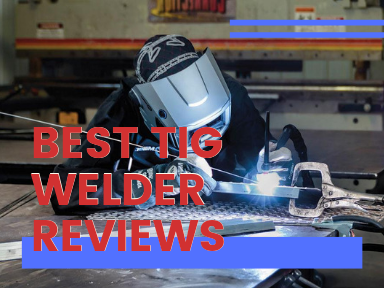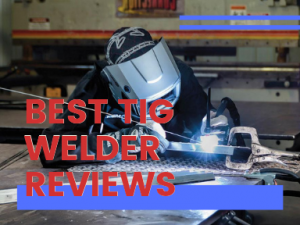 If you have a wide variety of materials that need to be welded, then a TIG welder capable of producing a stable arc is your best option.
TIG welders are different from MIG welders because they use a long welding rod instead of a continuously fed wire. Many welders begin their work at home, where they have a chance to practice with different materials and features.
A TIG welder is ideal because, from brass and copper to aluminum or steel to even exotics like magnesium, this welder has the capability of creating a complete, consistent bead for you.
TIG stick welders come with a wide variety of options for durability, arc power, safety, thermal capabilities, and even heat produced. Some are better suited for hobby work, while others have the power to take on a complete industrial project with ease. A few are even accompanied by cutters for cutting, metal shaping, or other added features.
This is a list of the top-rated welders in the domestic and industrial categories that are worth your attention.
Best TIG Welder Reviews
Product
Details

1. AHP AlphaTIG 200X 200 Amp IGBT

Everything you need to get started

Star Rating: 4.7
Amps: 200
Price: $$$$

Check Price

2. Everlast PowerArc TIG Welder

Lift-start DC TIG Setting

Star Rating: 4.3
Amps: 140
Price: $$$

Check Price

3. Lotos LTPDC2000D Non-Touch Pilot Arc

1 Minute Set-up

Star Rating: 4.0
Amps: 200
Price: $$$

Check Price

4. Hobart 500551 EZ TIG Welder

Lightweight & Portable

Star Rating: 4.3
Amps: 165
Price: $$$$$+

Check Price

5. Everlast PowerTIG 255 Dual Voltage Pulse Welder

Heavy Duty

Star Rating: 4.8
Amps: 250
Price: $$$$$+

Check Price

6. Blue Demon TIG Welder

For Smaller Tasks | Does well on all materials

Star Rating: 4.1
Amps: 90
Price: $

Check Price

7. Everlast PowerArc TIG Dual Voltage Welder

Tackle the Toughest Jobs | Can be Considered Industrial

Star Rating: 4.0
Amps: 160
Price: $$

Check Price

8. Everlast PowerArc 200ST Dual Voltage

Semi-complete Set

Star Rating: 4.7
Amps: 200
Price: $$

Check Price

9. Miller Electric Maxstar TIG Welder

Good Product but Not Easy to Control

Star Rating: 4.7
Amps: 150
Price: $$$$$+

Check Price
"This AHP AlphaTIG Welder is considered industrial since it is great for professionals and features power and performance."
The duty cycle on this welder is 60% at 150 amps or 100% at 116. We ran the 116-amp setting for the complete 10 minutes and some additional seconds and didn't have the unit kick off in the air once. Everything you need to get started comes with this tool, though the flow meter isn't necessarily the best one we've ever seen and a new one would make a good addition. It's functional but could use an upgrade, which sadly doesn't come free. We found that the stick welding duty cycles are about the same as the TIG welding duty cycles.
This is one of the best tig welders today that can perform the stick welding function quite well, especially if you have some overhead work that needs to be done.
"This 140-amp welder gives you DINSE 25mm style connectors so that you have an easy connection."
There's a lift-start DC TIG setting for steel and stainless welding. The gas valve is built into the torch handle so you have easy controls at hand. It's a dual voltage welder, though, at the standard household outlet power, the amperage declines. You'll only receive an input of about 85 amps instead of 140 unless you can find a free heavy-duty socket. It also works quite well as a stick welder if you need to weld in unusual or sticky situations.
We believe this welder would be a great value purchase, especially for shoppers who might need to add extra tools to their cart for a complete welding kit like the requisite gloves and goggles.
"This is a dual-frequency welder, operating at either 50 Hz or 60 Hz with few additional frills."
No switch is necessary because everything happens internally with the welder. All you need to do is provide the input voltage. The Lotos TIG200's amperage works with 110V or 220V AC outlets, so be sure to have one free. It is ETL-approved and ISO-9001 certified. The welding capacity of this welder was a little disappointing, and the airflow is weak. Although it is rated up to 200 amps, it only welds well on ¼-inch metals. You can go a little thicker if you pre-heat the joint a little bit, but even then, the quality on thicker metals is hit or miss, especially if there are additional millimeters or centimeters that weren't calculated properly in your measurements.
To get started, just plug this into your 230 VAC to get the right input voltage, connect your shielding gas, and then select your materials. That's really all it takes to get started when you want to weld – there are no additional steps. It is an AC/DC welder that allows you to work on 22-gauge materials to items that are 3/16-inch with relative ease and freedom. This welder is also very lightweight with its inverter-based design, allowing you to have a portable product that is actually useful and produces a stable arc.
Two carrying handles are included on the frame of the welder to make it safer and easier to carry it from location to location, giving you more freedom to weld in different areas.
Visit this page for more details: Hobart 500551 EZ TIG Welder Review.
"If you need an AC/DC TIG welder, then this is the model that you'll want."
The best in this category, it is digitally and micro-controlled, giving you a 60% duty cycle at the full 250 amps. Such digital control makes it easier to form a cleaner weld. You'll receive all of the AC waveforms that you need, plus added variable DC pulse frequencies between .1-500 Hz, so you can tackle any project in your free time. It offers a hot start where you set the power level and has an adjustable arc force control stick. It will take your welding to the next level, and you'll receive positive input about your new welding skills when you show off your completed welds in your free time.
"This TIG option welder offers a complete inverter-based system so that you have an improved power output, despite having one of the smaller transformers in this category."
The end result is one of the lightest welders that perform a good TIG weld on a consistent basis for most lightweight material. This means you will be free to use your energy for other pursuits besides holding up the welder, including more welding! At 90 amps, it is more of a welder for smaller tasks, but it does well on all materials, including cast iron and hard surfacing. Since it weighs just 12 pounds, you can haul this welder all over the place with added tools and materials, especially if you have a generator, to get your work done.
This HF TIG and Stick IGBT welder is a tool that can help you tackle some of the toughest jobs around the house or shop with the right level of input. For this reason, it could be considered industrial. It features a hot start with a duty cycle of 35% at 160 amps when operating at full power. Although it doesn't weld thin aluminum very well, you'll be able to weld most steel, cast iron, and other industrial hard surface applications by hand. If you're looking for portable power that handles the smaller E6011 rods well, then this is the welder you will want.
The portability leaves you free to weld wherever you go.
"With E6010 welding capabilities, you'll receive a 200-amp DC welding experience with this TIG welder."
It offers added Infineon modules, so you receive the inverter tech you need for certain projects, making it great for those on an industrial scale. This particular welder also includes digital assets, such as improved control. As the market gets more high-tech, having a digital option can lead to greater control and a cleaner weld. Besides this asset, the welder is large enough to handle work at a shipyard or construction site, there is plenty of added power for hobbyists and DIY specialists with this welder too. The duty cycle is 30% at the 200 amps or 60% at the other settings.
You'll get a free stinger and ground clamp in the box, forming a semi-complete set.
Although this does offer a stick-welding feature, its true strength is in its ability to provide a solid TIG welding experience. Don't buy this black welder if you need a high-quality stick weld. It can get the job done, but there are better stick welders out there that are easier to control, create more added airflow, and produce a more sustainable arc. As a TIG machine, this is an excellent option. The lift start on this TIG welder does function pretty well, but you'll also want to use a foot pedal with the machine.
It won't provide a high-frequency start for you, but that's a feature you won't miss much when you see the quality and consistency of the TIG welds you can produce with this equipment.
More information: Miller Electric Maxstar Welder Review.
10. EverlastPowerTIG Welder
This welder is rated to work with 10,000-watt generators. We didn't test this function but had no problem with it hooked into our local power 240-volt outlet, although we regret not being able to add extra voltage. Sadly, no heavier duty outlets were free. It comes set up for a single-phase, with wiring available for 3-phase depending on the material used. The welder also fits well in the average hand. The duty cycle for this TIG welder is excellent. It's an inverter-type welder with a 60% duty cycle at an amperage of 250 amps.
Although you can get a kick-out in the air on a long, complete, and continuous weld from time to time, for the most part, you'll be able to complete a project with this welder without much downtime at all. This leaves you free to complete even more welding in your spare time.
Considerations to Look at Before Purchasing a TIG Welder

TIG stick welders will give your work a lot of versatility, especially if cutters and other added items are included in the purchase. Sometimes, however, you can purchase a welder that is too flexible for your project, limiting what you can actually do with the equipment. Some machines also simply lack the desired durability or thermal capability. Before getting started with TIG welding, you should be familiar with complete MIG welding processes so you know what kind of tool will work for your project.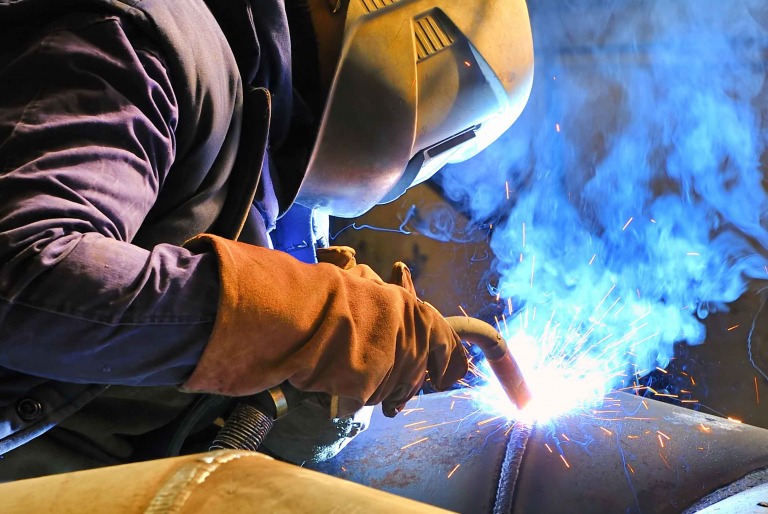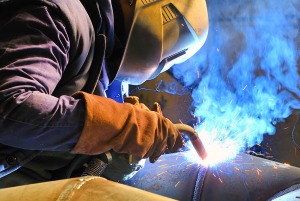 If you're not sure if TIG welding is right for you, then here are some questions that are worth asking as you go through the best TIG welder reviews.
What quality is needed? The bead appearance may require the root pass to be a good bond, especially if the work is going to be highly visible. If that's the case, then a TIG welder is your best option.
What is the metal thickness? Thin materials require the low-amp welding of a TIG welder. If your metals are 0.5 inches or greater in thickness, then TIG welding shouldn't even be a consideration.
What type of power source is needed?

You can add power capability to a welder, so you need to know this information beforehand.

If you're welding aluminum, then AC power is a better solution. If you're welding stainless steel, then a DC power source is a better solution.

If you're not sure

, then a TIG welder that can provide both currents is going to be a better investment than a current-specific model, and you might want to lean on the side of industrial power.

Do you need to cut as well?

Some projects require both the welding and cutting of materials. When this is the case, you can find a welder that comes with a product like plasma cutters, which will help you shape your chosen medium.
The bottom line is this: a TIG stick welder at home provides you with an extremely precise process that will help you create a consistent weld with little added splatter.
It is perfect for small projects that have a high need for positive optics. If you have thicker metals, it isn't the right welder for you and you need a stronger industrial style. If you have thinner materials that require precise thermal heat control, however, then this is the type of welder that you're going to want to purchase.
How to Choose the Best TIG Welder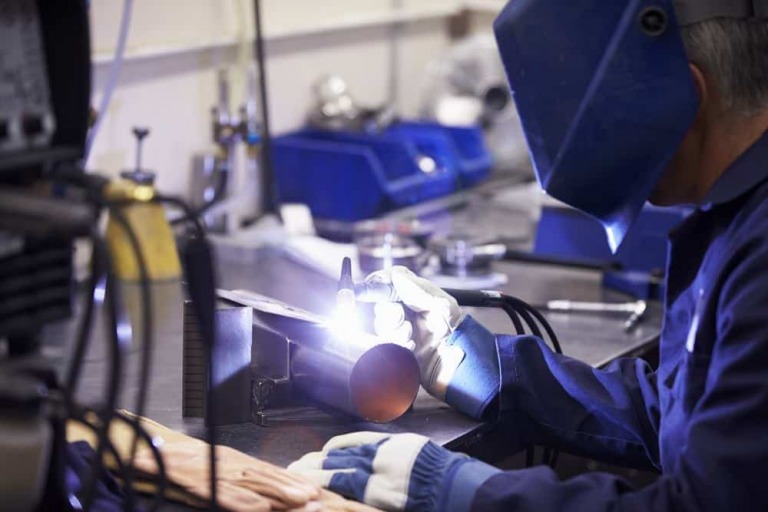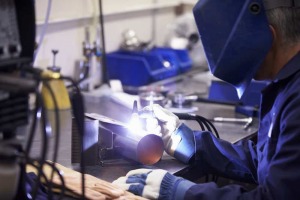 There are several factors worth looking at to make sure you purchase the right TIG welder to meet your needs. You're within your rights to choose one welder over another, but these are good suggestions for picking a tool and any added features.
Your journey begins with the amperage range that the welder is able to provide. TIG welding is all about flexibility, so your new welder should be able to weld within a range that is below 10 amps, but above 200, so it can work with the widest variety of added materials.
If you have a TIG stick welder that does not reach 200, then it will struggle to weld certain metals, such as steel or aluminum. These require more heat and power and thus tend to be welded using industrial-strength tools. Be thorough and complete in doing your research before purchase, and be sure to check your material before buying any of these machines or cutters.
You'll also want to look at this list of key features as you shop around for your brand new welder.
Low-Amp Welding Consistency: 

It's one thing for a welder to say it can weld below 10 amps. It's another thing to provide a stable arc while welding at such a low amperage.

This arc is essential for producing a reliable weld.

AC/DC Welding: Sometimes you need to clean away the oxides of your metal. At other times, you'll need to weld metals that have already been deoxidized. Unless you have one specific project that you weld consistently, choosing this feature will help you get the most out of your welder. Make sure each current is balanced as well.
Pulsing: You must have the ability to control the heat in the metal as you are welding. One popular feature that is being added to all levels of TIG welders is a pulsing trigger or command. Pulsing allows you to adjust the application of filler metal into your puddle so you can produce a clean weld.
Torch Changes: Different projects can require different torches. Instead of having a permanently wired torch, look for interchangeable options to increase the flexibility of your new TIG welder.
Some welders tend to look at a TIG welder and say, "It's a complex and complicated process. Having the welder be complex and complicated to use seems logical, and additional steps are par for the course." Except that is not logical, especially when considering that the process and its necessary added protection should be simple.
Even though TIG welding requires a certain amount of expertise, it should be easy to use. Look for a foot-pedal amp control feature to simplify your processes, especially if you treat aluminum or a similar material. Also, search for tools for proper metal cutting. If you need cutters or other cutting equipment, see if there is a welding kit that includes these tools.
When you first weld aluminum, the metal is cold and needs more current. As you work and it warms up, you'll need less current. Having simple controls that allow you to tailor the amperage and the arc being produced by the welder is a great additional feature of TIG welding. This will make your welding project faster and cleaner.
Design options are something to look at as well, so make a list of any extra features you want. Many welders have a fan that either runs continuously or will trigger on or off based on the readings a thermostat provides. If your fan is running constantly, then you can actually shorten the life of your welder, so be careful about this feature and whether the amperage is draining the welder. Continual air movement offers the possibility of more dust and debris getting into your equipment. 
Pricing Options for the Best Top TIG Welders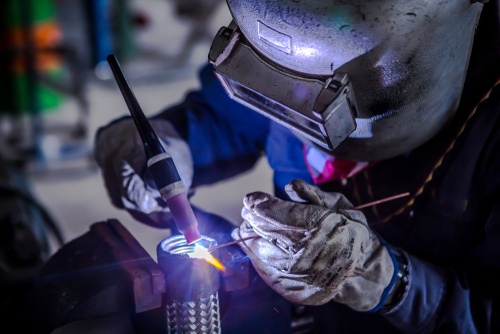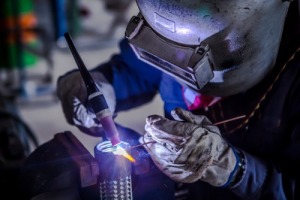 TIG stick welders are considered to be small, specialized pieces of equipment, so the prices of these welding machines tend to be higher than other welders. The fact that many are portable and often offer freedom to use also raises the price.
Cost often increases with amperage, so those with a broader range tend to be more expensive, as are those capable of handling industrial power.
Most entry-level TIG welders are in the $200-$300 range and are good for home DIY projects. If you want a welder that has more than just the basic features and a standard amperage, you're going to pay around $450 for a good welder with a reasonable warranty and operational guarantee.
Industrial welding machines in this category can easily exceed $1,000. Professional TIG stick welders can sometimes exceed $2,000 for a full range of features, but these machines can last for years and have a large amperage range. Depending on the price of the purchase, most companies and retailers will spring for discounted or free shipping. Be sure to chart out your budget and make a list of features that you are interested in before choosing a TIG welder.
Do not compromise on safety when purchasing a product.
The Verdict
Reviews such as these are going to help you find the equipment that you'll need to perform well in this particular discipline. Be sure to wear the proper protection when doing any project or when testing welders for safety purposes. This means gloves and goggles are a necessity. Also remember that a welder is different from plasma cutters, which use jets of hot plasma to cut through metal.
These complete, best TIG welder reviews will help you find the product with the right power levels and added features your next project requires. Make the investment today and you'll discover why TIG welding is such a coveted skill to have, even more than other added technical capabilities. Plus, once you have the TIG welder, you get tons of free practice at home to hone your skills (you can also check out these best welder for beginners today) and can eventually start to sample other products like plasma cutters.
Overall, we would suggest that the best on this list is the Everlast PowerArc thanks to its affordable price tag – it's practically free as far as welders go – and versatility of use as a stick welder. Remember to always pay attention to safety and wear protective gear like a face mask. If the TIG welder doesn't satisfy you, consider looking at MIG welders instead.