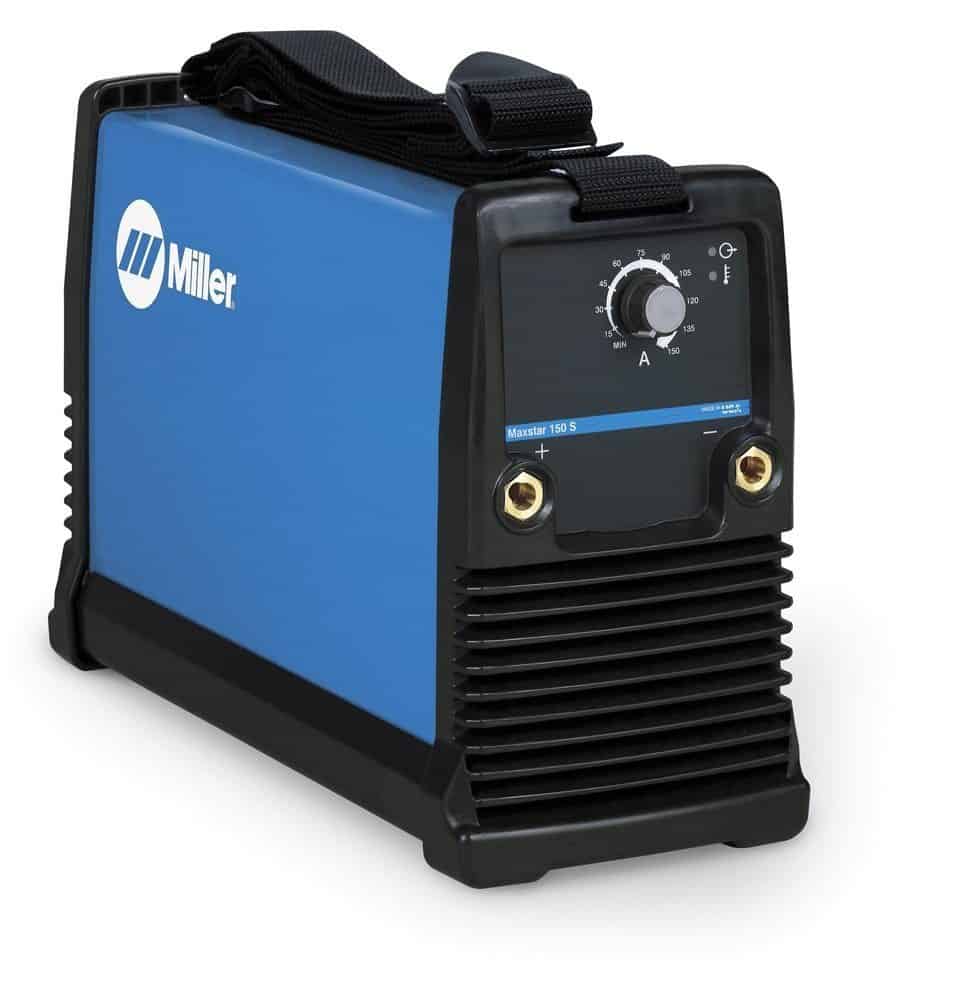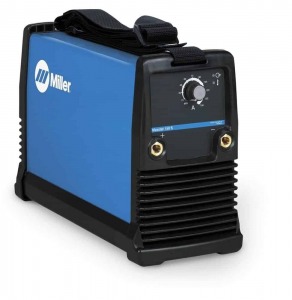 Miller Electric has designed their welders with one basic purpose: to help you become more productive. Many of their new welders have been equipped with expanded features to help your work become more consistent.
You build things that matter. Miller Electric was started as a one-man operation in 1929, so the benefit of pursuing a personal vision has been the foundation of this brand for nearly a century.
The Miller welder reviews will give you the information required to find the equipment that will assist with that goal.
Here are the Best Miller Welders in One Chart

Product
Details

1. BOBCAT 250

Perfect Investment

Price: $$$$$+
Max Amp: 250

Check Price

2. 208/230 VAC WHEELED

Ideal For Everyday Use

Check Price

3. MIG/FLUX CORE 120V

User Friendly

Check Price

4. DC MAXSTAR

Versatile

Price: $$$$$+
Max Amp: 150

Check Price

5. MAXSTAR 161 S SERIES, 240

Great For Stick Welding

Check Price

6. MULTIMATIC 200

Portable

Check Price

7. MILLERMATIC 211

Easy Set-up

Check Price

8. MULTIMATIC 215

Complete Kit & Easy Setup

Check Price

9. 230V AC 903641

More Of The Basics Only

Check Price
Miller Electric welders are designed to be used in a wide variety of applications. From fabrication and manufacturing to construction and agriculture, these are the top-rated models that Miller is currently producing in their Wisconsin-based headquarters.
Real Life Reviews of the Best Miller Welders

If you need industrial-level TIG welding power, then you need to have this welder. It really is that simple. The unit is gasoline power, has a 10k generator, and is one of the easiest welders that you'll find to use on the market today. You have access to multiple settings and can weld pretty much all day long.
Perfect for those who have their own welding business, it's also a good investment for those who want to maintain a farm or create a neighborhood opportunity as a side hustle. It's definitely an investment, but one that offers many hopeful dividends. But although it is marketed as an industrial-level TIG welder, it still has the low noise level of a less capable unit. It is not hard to work for hours with this in tow just because it reduces noise fatigue.
If MIG welding is your specialty, then this is the welder for you. Although it doesn't include a spool gun, you do receive a unit that does have thermal overload protection. It can hold up to a 44-pound spool, allowing operators to make whatever repairs may be needed. It's also the perfect welder for those who want to explore their creative side. You can weld 1/2-inch all day long with this welder in a single pass. It offers flexibility when it comes to welded material as you can use aluminum or mild steel. Just get the right settings in place and you'll be ready to go. It has the durability to be used every day without exception. A portable option, this is easily one of the best welders available right now.
This entry-level welder offers you both MIG disciplines so you can work on medium projects with relative ease. We really liked the manual mode that is included with this option, allowing the operator to set the machine when welding but the automatic functions is really its best feature. It features an all-aluminum drive system and the wire drive is robust and has a quick-select feature. This welder will also automatically set itself to the correct settings that you need for your project, with makes it a lot easier for beginners to improve their skills and reduces the possibility of beginner's mistakes. A solid purchase option.
For those who are looking for an industrial-grade TIG welder, this is the option you'll want to consider if you don't have any AC welding needs. It is a DC-only welder that offers a Stick application for touch-up work. Lift arc features are included with the welder, providing a 30% duty cycle for up to 150 amps. You can also use low-amp welding functions with this welder, going as low as 5 amps.
It has dual voltage capabilities as well, providing up to 100 amps on a standard household outlet. Don't be fooled by its small package because it packs a punch when it comes to power. It takes up a small footprint and is great for portability. This is highly recommended for those who are looking for a mixture of power and portable design.
Another great selection from the Maxstar series that Miller produces. This is the welder to select if Stick welding is your discipline of choice. You receive a multi-voltage plug with this welder, allowing you to connect to common receptacles without the need for any tools. Just choose the plug that fits and connects your power cord. Boom. You're ready to start welding. That's why this is one of the most portable and performance-orientated stick welders that is in our industry right now. With a duty cycle of 30% at any amperage, it is the perfect solution for those out-of-the-way projects.
If you're looking for a solid multi-process welder from Miller, then you can't go wrong with this great welder. It offers dual input voltage compatibility, duty cycles up to 30%, and access to MIG, TIG, and Stick welding applications. You'll receive 150 amps of power when working with this welder, which offers a 12-foot gas house (wasn't sure if this should be 'hose'), a 13-foot stinger, and the other features you need to start welding. It's even reasonably portable, weighing a little less than 50 pounds. If you're an operator who does a little bit of everything, grab this welder that can do the same thing.
If you want a welder that will be the MVP of your garage or shop, then you've got to get to know this model. It offers a cast-aluminum drive system that incorporates a dual-groove, quick-change drive roll so that setup is a breeze. Short-circuit protections are enabled on this model as well, extending the life of your contact tip or unintended damage to the welder. It automatically resets from a fault, handles metals up to 3/8-inch thick, and offers a spatter-free start consistently. You won't be disappointed.
Miller may not have many multi-process welders, but you can't ignore the ones they do manufacture. This MP kit comes with a TIG welding option, giving operators a welding setup that is simple to use and easy to start. MIG and Stick welding is also compatible with this welder. You can connect it to 120 or 240 inputs and effectively weld 3/8-inch materials without difficulty. The color screen on the welder makes it easy to switch between disciplines as well. Perfect for students or professionals, this welder is designed for one purpose: to work hard for you.
This is one of the welders that focuses more on the basics than the hardcore features that not everyone needs. Coming with a 6-foot power cord, it is an AC arc-welding installation that will let you get to work immediately. Work cables are 10 feet in length and come with the clamp. The duty cycle is a little short at 15%, you'll still be able to produce a high-quality weld consistently with a single pass. It's the perfect option for any operator who is trying to take their skills and turn it into a revenue generation machine.
Why Choose a Miller Electric Welder?

In order to produce a quality product, Miller Electric believes it is necessary to create a positive working environment. To that extent, you'll find that there is an emphasis within this company to create long-term employment opportunities. Many of the people who work for Miller Electric have been with the company for at least 10 years.
There is a reputation of having a solid management team, as well as good benefits and a solid compensation package. This allows the team at Miller to create a better work/life balance, which is reflected in the quality of work that is created.
You will find Miller a more ethical brand, given how they pay importance to their laborers. It is a far cry from the usual work environment in many companies that we can find today that rely on cheap labor to mass-produce their products.
It has created a vision where there is one primary goal: to provide an innovative welding solution that will meet the challenges that today's welders face head-on.
You'll find MIG, TIG, and Stick welding options in abundance with this brand. There are limited multi-process equipment options that are available from time to time as well. Arc welding and plasma cutting are their specialties, creating a world-class line of products that offer affordable consumables, low maintenance needs, and a strong design that will let you be as productive as you want to be.
With the best Miller welder reviews, you'll be able to operate at your best efficiency levels so your next welding project can be completed on-time and with a high level of quality.
You will also find a complete line of Miller Electric Welding Helmets and other forms of welding protection available to compliment the welders that are being sold right now.
Pricing Options for the Best Miller Welders

Because of the environment at Miller Electric, you'll find that the prices for their welders tend to be a little higher than competitive brands. Pricing usually begins around the $650 mark for many of their products. Engine drive welders that are available from Miller, with a peak power of 11,000 watts, are priced above $4,000.
The average home-based welder can likely find equipment that meets their specific needs for less than $1,000. But although the prices are the higher end of the bracket, there is an assurance that these products are made to last for a long time. You might be paying more, but you know your tools will not break down any time soon.
Conclusion
The best Miller welder reviews will help you to find the right model to meet your needs today. If you're ready to turn your skills into revenues or advance your current knowledge, these are all great options to consider so that your needs can be met.