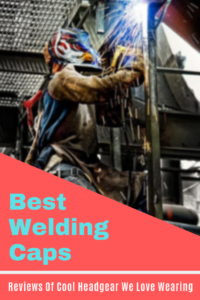 You can never be too careful and too safe when doing welding work. Rather than be sorry, you should look for the helpful safety gear that you can use to prevent injuries inflicted by spatters and slags when doing welding work. Your head, particularly, needs ample protection. Having said that, you need to find a good welding cap that will work for your needs. Today, we will help you find welding caps that have the protection and versatility you are looking for.
Best Welding Caps Reviews
1. Lincoln Electric Welding Cap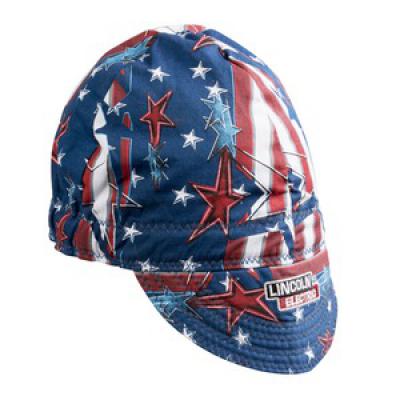 You can say what you want about the kitschy designs of many welding caps but this one is giving us that Captain America vibes. Show your patriotism with its stars and stripes print. Made completely from cotton material, this is one of the most comfortable welding caps you can wear today. The comfort is taken up a notch with its mesh inside liner. This liner works in allowing air to pass through to prevent heat build up. it is also an absorbent material, so you don't have to worry about your head formulating sweat.
The inside is sufficiently padded to provide optimum comfort. It also has an elastic ring to allow this to have a snug fit. Lincoln Electric has pretty much been doling out some of the best welding products out there, so you can be assured that this is another win from them.
Pros:
It is an affordable welding cap that brings a lot of quality to the table. Even though it is cheaper, it does not skimp on quality. Everything about this welding cap is well-made. They also made use of a high quality cotton material. The high thread count ensures spatters can't penetrate. It also makes this resistant from rips.
The absorbent liner is also top-notch. It wicks moisture away, thereby eliminating the constant sweaty problem. It prevents sweat from building up when wearing your welding helmet. There is a soft mesh material inside that works in absorbing sweat. This can also help in preventing your welding helmet from pulling your hair.
The seams are flat-stitched. Without this feature, the seams can cause discomforts to the skin of the head. The seams can chafe against the skin, which can lead to discomforts. With a flat stitching, that won't happen.
Although it has quality construction, it still feels lightweight and has a good breathability to it.
It can fit most head sizes. The fit is adjustable. It has an elastic band that ensures it stays in place without being uncomfortable.
Many people wear this every day and it still does not wear out easily.
You can wash it with ease. You can put it in a gentle load in the washer.
Cons:
There were those who do not like how the external material has a smooth surface because their welding hood tends to slide off.
2. Comeaux Caps Reversible Welding Cap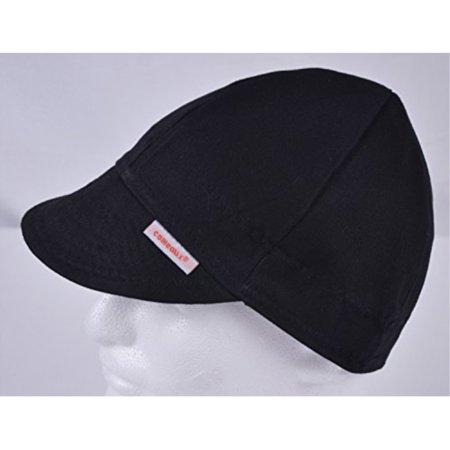 Measuring 7 and 1/4 inches from the crown's top to the cap's bottom, this welding cap offers a good amount of coverage. It also features 6 panels for a better and a more universal fit. The soft brim design ensures that you can wear this for a long time without the discomforts that often happen when the brim is too tight.
This cap, as well as all the other caps created by Comeaux, have undergone double inspection, thereby ensuring quality. The medium crown design also provides a better level of protection and can also work in protecting the neck and ears, unlike other welding caps.
Pros:
We like that this cap is reversible. If you like a more stylish cap that you can use repeatedly every day, you will find this a great choice.
It is made from 100% cotton, so you know that it is comfortable to wear and it is easy to keep clean. It is also machine washable.
The coverage of this welding cap is good. It has a deeper crown, which means it can cover the head more effectively than other welding caps out there.
The price is good and quite affordable.
The design is more understated compared to the other ones. If you like a more classic look, this should be a good choice.
The standards and quality of this welding cap is top-notch. All the stitches are even, another proof of its excellent craftsmanship.
Many people find it comfortable to use.
There were those who said they also wore it under a hardhat and it still fit and worked well.
Cons:
Some said it needed more frequent washing. They also had to wash it multiple times before it was able to absorb the sweat.
3. Lapco FR Flame Resistant 6-Panel Welder's Cap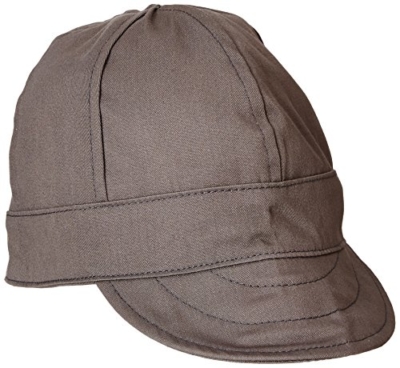 When it comes to flame-resistant properties, this is one of the best. The material is capable of fending off the heat from spatters and slags. This cap comes in different sizes. It is available in 6 ¾-8 inches, thereby offering you more options if you want the best fit. It is hard to find something bad to say about this since it is completely made from cotton and has a 6-panel construction that ensures a more customized fit.
Pros:
Just like the previous one, this welding cap is also reversible. If you wear out one side, you can switch to the other side.
It comes in different color options – all classic. If you don't fancy the crazy prints of the other welding caps out there, get this in gray, navy or khaki instead.
This product is completely breathable. It prevents heat from building up, especially when wearing a welding helmet. This is a good choice if you have a workspace that tends to get hot easily or you weld a lot in the summer season.
They are great when worn under a helmet. It is thick enough to provide protection but thin enough to work even when you wear a welding helmet.
It has already been pre-shrunk, so there are no worries that it will shrink some more when you wash it.
The fabric is heavy-duty. It will not easily deteriorate. You can still use it for a long time without it wearing out easily.
Cons:
It is a bit more expensive than the others.
4. Revco Armor Cotton Welding Cap
This product might not look like it can actually offer benefits, but it has a lot of good features. Among its features is its 100% cotton material and double layer protection. The double layer protection ensures that the spatters and slags won't penetrate. This is a one-size-fits-all cap, great for those who can't find the perfect fit for them with their other caps.
Pros:
This is a more affordable option for people on a tight budget. It is the cheapest choice in this list.
Although it is a one-size-fits-all cap, most buyers did not have issues with the fit. That is because there are elastic bands on both sides of the cap, which helps it have a more universal fit. This can fit comfortably even for people with a bigger head.
The double-insulated material is really one of the best out there. It does not just provide added protection, it also ensures that the material is impervious to damages.
It has a nice and basic design, which is suitable for those who do not like the printed ones. It can match your various work gear.
Cons:
It is unclear if it has fire retardant properties.
Which Welding Helmet is the Best Choice?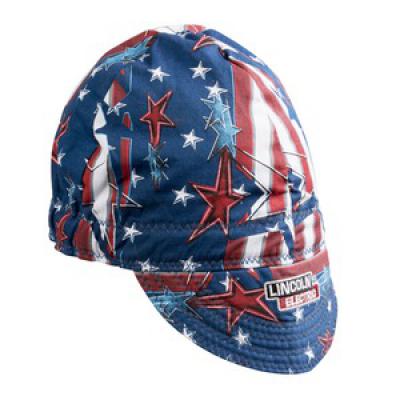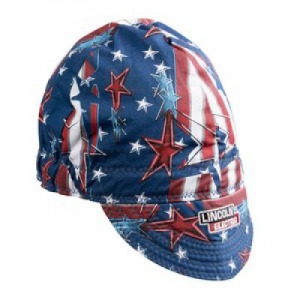 Value for Your Money: Lincoln Electric Welding Cap. We think this is a great choice for anyone who just wants better comfort when welding. It has a good amount of protection from spatters and slags. Best of all, this product is inexpensive. If you are looking for something that won't break the bank, this will definitely work for you. It also has a breathable material that will keep you comfortable.
Excellent Reversible Design: Comeaux Caps Reversible Welding Cap. The reversible design of this product is what makes this an excellent choice for professional welders. Use this if you want a good quality cap. It has all the features you can expect from a welding cap including sweat-absorbing properties. Compared to the previous one, it is also deeper, so it can provide more coverage and it stays in place better.
Great Flame Resistant Properties: Lapco FR Flame Resistant 6-Panel Welder's Cap. Highly flame-resistant and heavy-duty, you won't find anything lacking with this. It has a nice fit and you can easily find one that fits you since this comes in die rent sizes. This product has a classic style as well, so if you don't like the prints that come with other welding caps, you can go for this one instead. It is so well-made, users even wear it under their hard hat.
Least Expensive: Revco Armor Cotton Welding Cap. This is the welding cap you should look for if you want a simple design that works. It has a universal fit and features double layers for added protection. Get this if you prefer something that is not as expensive as the others but still offers a good quality and fit.
What to Look for in a Welding Cap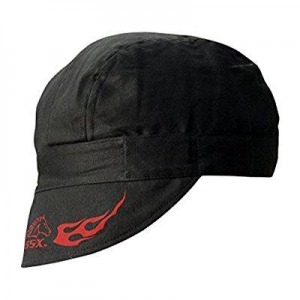 We know there are plenty of options out there but here are a couple of things that you need to take into consideration if you want the best welding cap:
Padding/Cushion
If you wear a welding helmet, you know how uncomfortable these helmets get with extended use. If you tend to weld for hours, wearing the best welding caps may help. Look for one that has a thick enough padding to protect your head from the discomforts inflicted by the welding helmet.
Material
Find out what material was used. If it is a slippery material, you might have a hard time keeping your welding helmet in place. The material might cause the helmet to slip off. That said, choose a welding cap with an external material that has a bit more traction.
Can Work with a Welding Helmet
Speaking of welding helmet, make sure the cap has a size that will work under these contraptions. Make sure it will not impede the helmet when wearing it. Some helmets are already a tight fit, so if you are going to wear a cap under that helmet, be sure to get a thinner and a more flexible one.
Fire Retardant Properties
Obviously, you would want the welding cap to be made from fire retardant materials. After all, that is what they are there for. They can prevent spatter and slags from scalding your head, especially when doing a lot of overhead work. Also look for those with double layers. They are thick enough to prevent spatters from penetrating the material.
Light and Comfortable
Aside from its fire retardant materials, be sure to look for light and comfortable materials that can wick moisture away. They should also allow air to flow through so that you won't feel excessively warm when wearing these caps. Some welding caps even have a sweatband to prevent sweat from dripping on the face.
Flaps
A flap is an additional feature you might want to have It can protect your ears. If it is long enough, it can also protect parts of your neck and the collar area.
Here are the things you should look for when choosing the best welding caps.
Be sure to complete your welding arsenal by checking out this list of guides for buying the best welding accessories.

Conclusion
We think these are the best welding caps you should set your sight on:
Aside from a welding cap, there are other gears and accessories you can get to improve your protection when welding. You can get a welding jacket and a good pair of welding shoes. Do check out our homepage for more information on which welding safety gear to get.