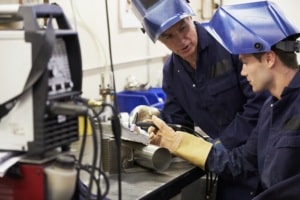 If you're not sure what type of welding your next project will require, then your next investment should be a multi-process welder. These welders give you MIG and TIG options, as well as stick welding, plasma cutting, or other welding disciplines depending on the design of the equipment.
The best multi-process welder reviews will help you be able to match up the features of each welder to your project needs so you can make the right investment today.
Some multi-process welders can handle one discipline very effectively, but struggle to provide an all-around experience. Not these welders. These are the top-rated options in this category because they are proven to be able to handle projects like yours.
The Best Multi-Process Welder Reviews 

Product
Details

1. Everlast PowerMTS Multi Process Welder

MIG / TIG / Stick

Check Price

2. Lotos CT520D 3-in-1 Combo Welding Machine

TIG & Stick / MMA / ARC Welder

Check Price

3. Lincoln Electric POWER MIG Multi-Process Welder

MIG / TIG / Stick

120/230V
200A
Price: $$$$$+

Check Price

4. ESAB Rebel EMP215IC Professional Grade Welder

MIG / TIG / Stick

120/230V
DC Only
Price: $$$$$+

Check Price

5. Forney 324 3-in-1 Welder

MIG / TIG / Stick

Check Price

6. Lotos Aluminum Tig/Stick Welder Square Wave Inverter

TIG Welder with DC Stick/Arc Welder

Check Price

7. SÜA ionMig 200 Multiprocess Welder

MIG / TIG / Stick - Not as Reliable

Check Price
Here's the issue: many MP welders are good in a single discipline, but many struggle to be an all-around performer. Some are good for light side hustle work, while others are designed more for industrial needs. We found that this is the best multi-process welder for people who want more than just a basic MP product, but might not want to invest in something that can support a full-time welder. With an HF and lift start, good stick compatibility, and a digital lGBT inverter, this is one versatile machine.
This little machine is perfect for people looking for the best multi process welding machine that can do A LOT.  The 50-amp plasma cutter can slice through ½-inch materials with ease and even works reasonably well on ¾-inch materials. It cuts through steel, copper, and aluminum very effectively. As a TIG welder, it is a DC-only machine, so it won't weld aluminum for you at all.
The foot pedal is very precise, as is the HF start hand torch control, but the foot pedal doesn't come in the box with this welder – a slight inconvenience. The stick welder is a 15- to a 200-amp option that allows you to create a deep weld pool and a consistent shape.
You'll notice the large color display on this welder right away. It will guide you through the setup process, so anyone with any welding skill can get to work almost immediately. Even beginners will find that the display and control combination makes it easy to learn what setups are required for each project. A few minutes are all it takes to begin understanding exactly what this welder can do. There are several advanced features and options you can access as well, allowing you to quickly customize the process.
One of the most unique features of the ESAB Rebel Welder is that it features sMIG technologies. This means it is a "smart" welder. It will learn and adapt to the operator and their welding techniques, styles, and personality. This allows users to create a stable arc with greater consistency, which increases the chances of producing repeatable welds of equal quality.
If you are a professional welder who needs to increase productivity, this is the welding machine online that will help you do so without making changes to your current style. It's also easier to start welding for beginners with this particular welder. It adapts the skill level of the operator, allowing cleaner welds to be created in a shorter amount of time. Read this ESAB Rebel EMP Welder Review to know more.
Check this out to find: the best welder for beginners to buy.
This is a DC-only TIG welder, so you're not going to be able to weld aluminum with it. You can do so in a limited fashion if you use the MIG gun instead. Out of the box, this is a MIG welder only. It sets up quickly and accepts spool sizes of 4-inches or 8-inches, with acceptable wire diameters up to .035. It offers a 5/3/1 warranty, though some components do not have labor covered as part of the warranty process. Input power is 120V or 230V and 1-phase. Maximum output is 190 amps. It has a rated duty cycle of 20% at the maximum rated output. This allows you to get a good bead with the welder, especially with the MIG settings.
What Is a Multi-Process Welder and Why Do I Need One?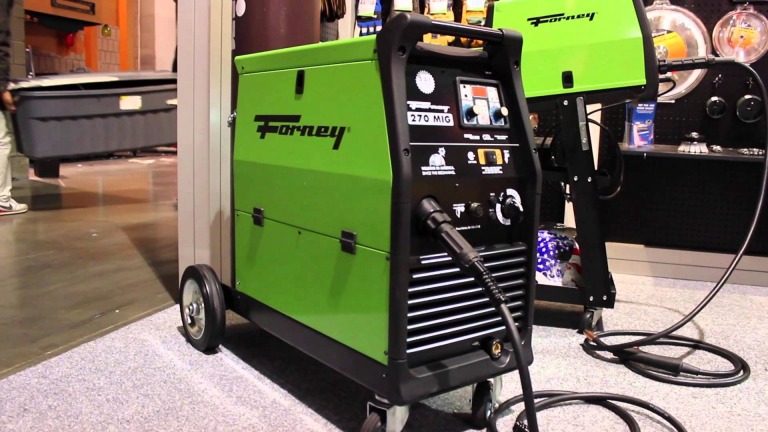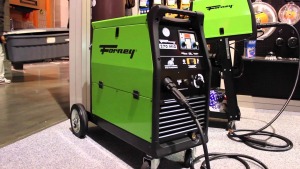 Multi-process welders and cutters are unique in their design for the welding industry. These are all-in-one welders that feature multiple welding and cutting disciplines. Virtually all multi-process welders include MIG and TIG welding as part of what they can provide. This allows you to complete your entire project without the need to swap out your equipment.
Outside of MIG and TIG welding, you'll find the additional options available to the welder are dependent on the brand that is being purchased. Look for top brands like Lincoln, Hobart, Miller, and Longevity for specific combinations that will benefit your next project.
Here are some of the combinations that tend to be the most popular in this category right now.
MIG/TIG/STICK. This multi-process welder allows you to take on most welding disciplines with relative ease. Look for a welder that has a simple control panel that allows you to switch from process to process for the best results.
MIG/TIG/CUTTER. Some multi-process welders include a cutter instead of a third welding discipline. This allows you to work with a wide variety of metals and perform some of your basic construction work at the same time.
TIG/PLASMA/STICK. This unique combination is a good option if you plan to be welding exotic materials instead of steel and aluminum on a regular basis.
No matter which of these options is the best for you, or it happens to be an option not listed here, it is important to make sure your welder can work with your power capabilities. Some work with 110/220v outlets, while others are outlet-specific. You'll also need to make sure your circuit can support the welder since virtually every welder manufactured today requires at least a 15-amp circuit in the home or business.
What Are the Challenges of Owning a Multi-Process Welder?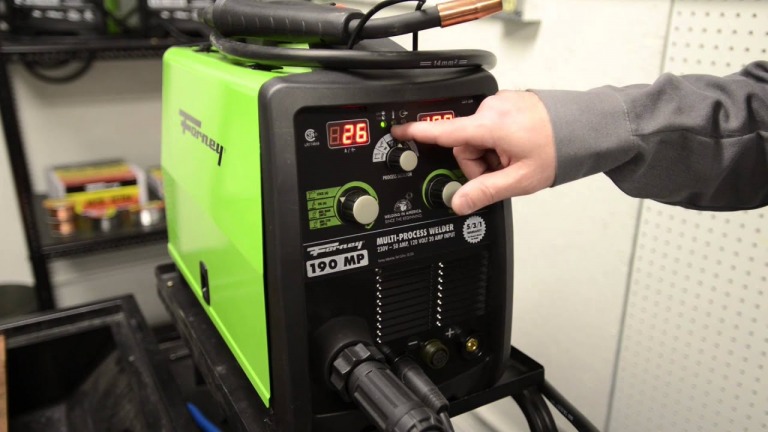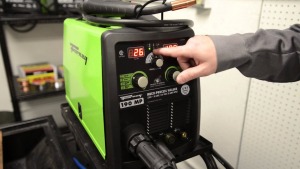 Multi-process welding equipment is designed to help you save space. Instead of owning 3+ pieces of equipment that require you to switch between them for your project, you can use this one welder to accomplish a majority of your needs. You'll be able to weld and potentially cut, mastering the disciplines with greater ease.
There is one limitation that you'll find with many multi-process welders and that is they won't typically provide an A/C TIG welding experience. Most welders aren't working with exotics, however, so this won't be much of an issue for most welders in this category.
Multi-process welders also require some time before switching to different disciplines. You'll need to change your gas, unplug certain items; plug-in other items, and in general, set up a new welder every time you need something different. If you had 3 different welders, you could have all of your equipment up and ready to go.
Buying a brand name allows you to have the welder serviced by a local provider as well. International brands do offer extensive warranties on their multi-process welders, but that also means you need to ship the welder to them in order for a repair to be completed. If you do choose this option, look for a brand that will pay for your shipping costs should something happen so you're not stuck with a high freight bill.
You also have the disadvantage in that if your welder stops operating for some reason, then you're completely done. Sometimes it's nice to have a backup machine lying around so that you can finish off a job.
What Is the Best Multi-Process Welding Combination?

For many welders, the best multi-process welding tool is one that will perform MIG and TIG welding, along with stick welding. Plasma cutting, for some, may be substituted for the stick welding. This covers most of the projects that the average hobbyist and DIY welder are going to want to tackle.
Many of the new multi-process welders are in the 200- to 300-amp category. That keeps them reasonably affordable, but also limits some of the welding projects that you can complete. If you plan on doing more than just a few quick welds on home or automobile repairs or neighborhood projects, then you'll want to step up to a larger machine that is typically found in this category.
Pricing Options for the Best Multi-Process Welders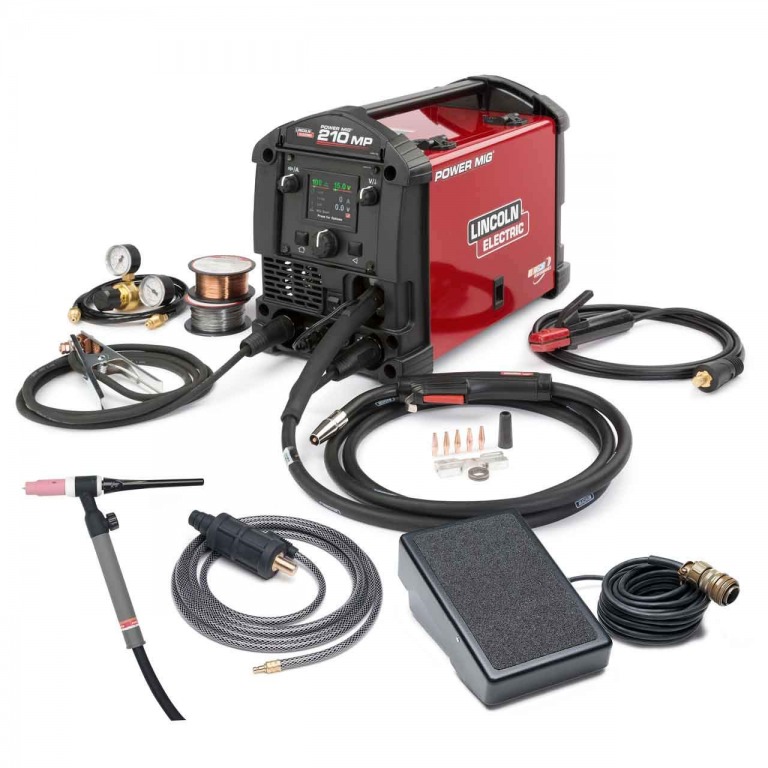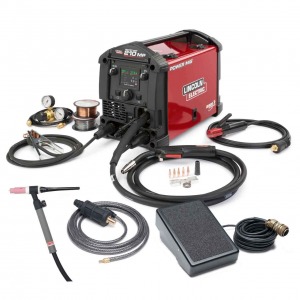 Many multi-process welders are cheaper on their own than purchasing the 3+ equipment items that you'd need individually. Think of this product as the welding equivalent of a "combo meal." You can pick up an entry-level welder in this category for around $250, and sometimes less, depending on what features you want to have.
At the upper end of the pricing scale, some multi-process welders are priced above $2,000. These are generally used for industrial applications and may support multiple operators from the same welders.
For most home welders, expect to pay about $800 for a solid machine. Professional welders can find some entry-level options for around $1,500 without much difficulty.
Our Suggestions for the Best Multi-Process Welder
The best multi-process welder reviews will help you to locate the versatile equipment that will help you to tackle virtually any project that may come your way. Grab the one that fits your needs today for a great price and you'll have an awesome welder that can provide you with years of potential support.
If you've been searching for the best multi-process welder, we'd have to say that the one model that we'd recommend is the Everlast PowerMTS for its versatility and all-round performance.