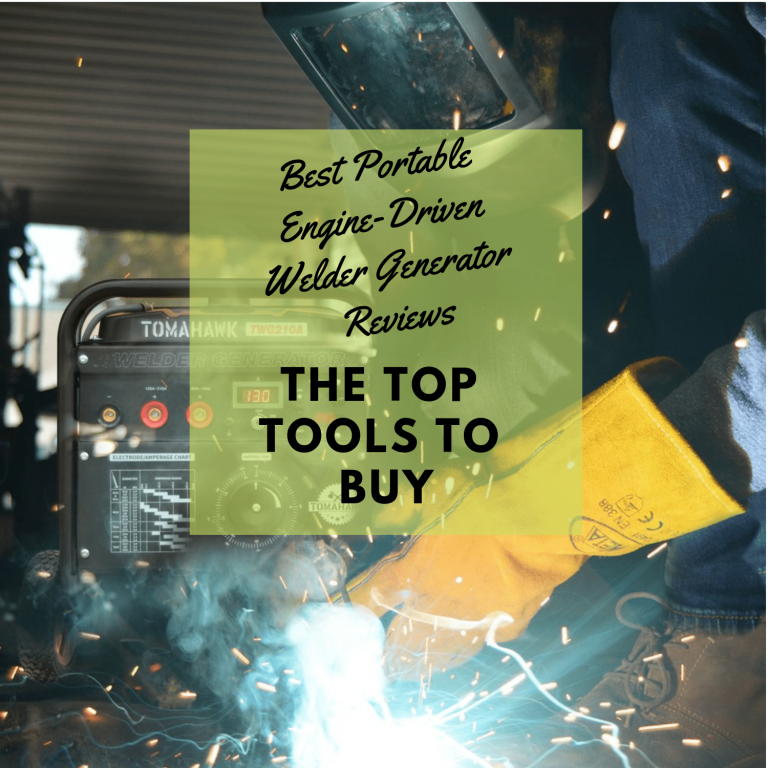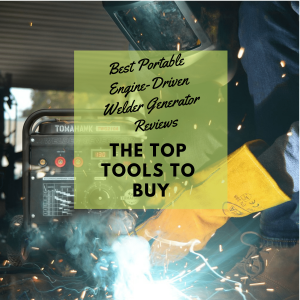 A power outage can interrupt welding operations. When you are working on a project deadline or you are in a hurry to accomplish a DIY project for your home, a power outage is an unwelcome intrusion. One way to avoid being interrupted when doing your welding duties is by getting yourself the best portable welder generator.
When choosing a portable welder generator, it should have enough capacity to power up a high-powered device like a welder generator. We checked out the various portable welder generators sold today and found those that generate a good supply of electricity without consuming too much fuel or alternative energy. We also chose products based on their reliability and safety. Stick around to find out which portable welder generators we highly recommend.
Best Portable Welder Generator Reviews
1. DuroMax XP12000E 12000W Portable Gas Electric Start Generator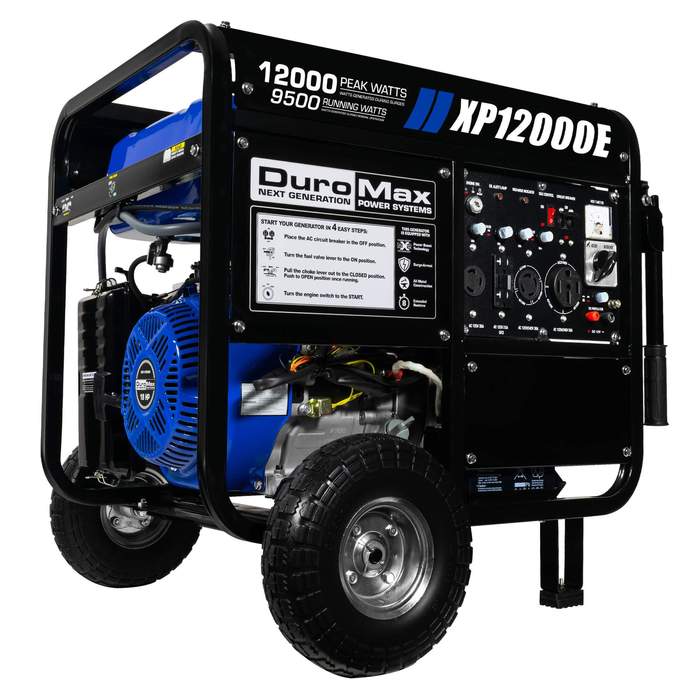 You never have to be interrupted in your welding work ever again. This has a rated capacity of 9,5000 watts and a surge capacity of 12,000 watts. Its gas engine is 18 HP EPA and has garnered approval. Once it reaches low oil levels, it will automatically shut off, so it won't completely drain your generator of fuel.
No need to worry about dings and scratches. Even when you use it roughly, it can withstand some abuse, thanks to its heavy-duty frame. It also features 4-point isolated motor mounts to reduce wear and tear on movable parts.
Pros:
This has a good power and capacity that you can use to power up your welding machine.
Safety features are included such as the automatic low oil shut off feature.
The heavy-duty frame reduces wear and tear on its internal parts.
It operates more quietly than others.
The full power panel makes it easier to check crucial information such as the oil warning light and the voltmeter. You can also get access to its internal circuit breaker with the panel.
It has an 8.3-gallon fuel tank capacity that will provide up to 10 hours of run time even when delivering only 50% of its maximum output.
It comes with a generator wheel and tool kit.
Many said they have used this for a long time and did not have issues with its power output.
Cons:
It only operates using unleaded gas, so that might be limiting to some users.
2. Pulsar 10,000W Dual Fuel Portable Generator with Switch & Go Technology & Electric Start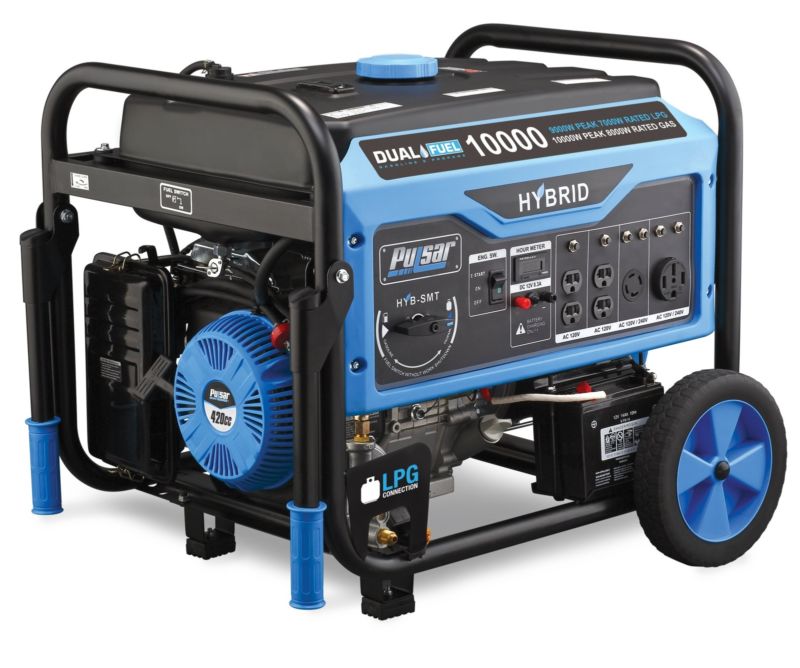 With its peak capacity of 10,000 W and boasting of 8000W rating on gas and 7000W on LPG, this is a good entry-level to mid-range generator to get. Inside its powder-coated steel frame, you get an air-cooled engine that boasts of 420cc of size and 4-stroke functionality. It has a good 6.6-gallon fuel tank that allows you to get up to 12 hours of uninterrupted operation even when half of its load is being used up.
What makes this different from other types of portable generators is its Switch & Go functionality. What this does is allow users to switch from LPG usage to gasoline even in the middle of your operations. No need to stop what you are doing to make the change.
Pros:
This generator can seamlessly transition from LPG to Gas and vice versa even when you are currently operating it. There is no downtime to deal with.
This has an electric push start system. Starting it is a cinch. It also features a recoil back-up.
Fuel tank capacity is good-sized. Its 6.6 gallons of tank capacity should work in providing you up to 12 hours of run time.
You can power up a variety of tools and appliances at the same time with its various outlets and ports.
The wheels are durable and doesn't go flat with its Never Flat technology.
The handles can be folded down for more portability.
Cons:
Some said they had issues with its electric start function.
3. A-iPower SUA12000E 12,000-Watt Portable Generator Gas Powered Electric Start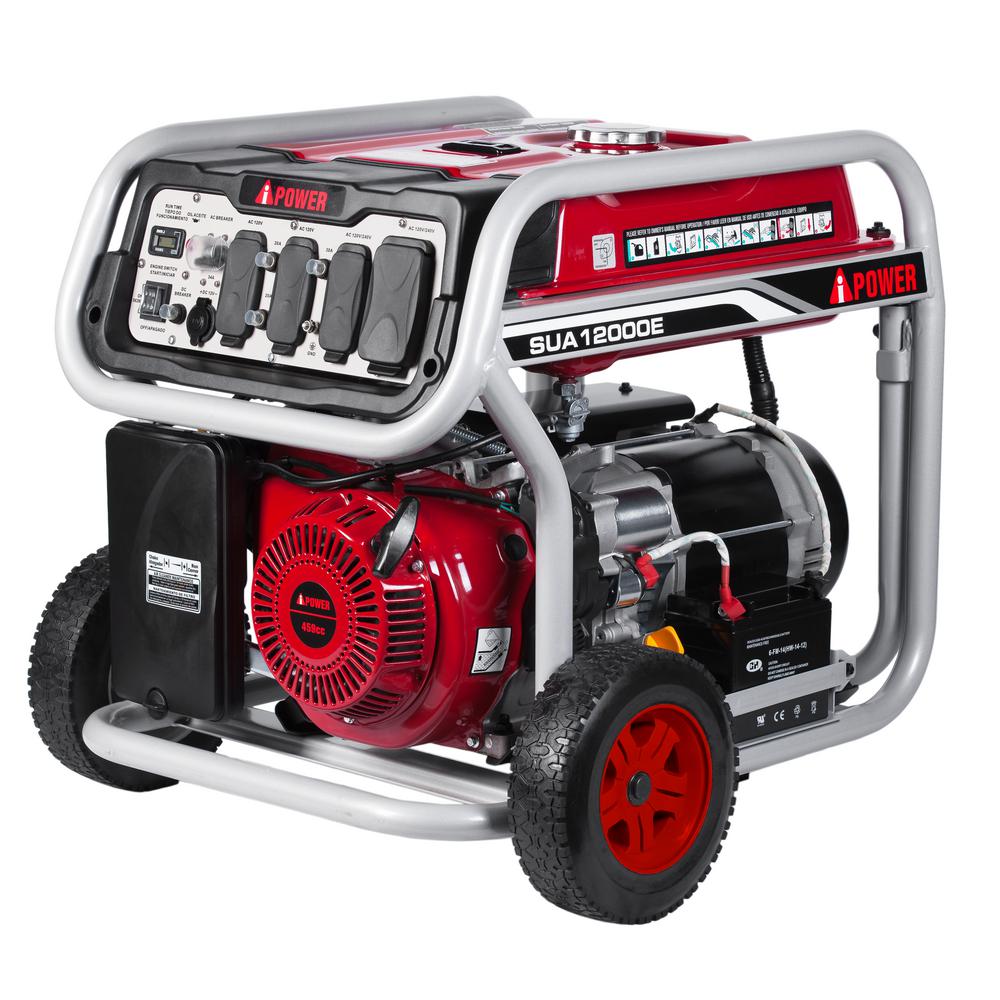 This reliable portable generator won't fail you with its 12,000 starting watts of energy source and a running wattage of 9,000. It also features an electric start for easier usage. The inside parts are protected by a rigid and durable tubular steel frame, so you don't have to worry about your generator getting bumped and hit by other objects.
It has 7.0 gallons of capacity, providing you up to 9 hours of run time when used at 50% load. The 9.5 inches of Never Flat wheels can help get this portable generator to where you want it to go, even when traversing rougher terrain.
Pros:
This unit has a large fuel tank capacity, so you can put in more fuel for a longer electricity source.
It comes with GFCI protected outlets. It is a safety feature that comes handy if you often experience grounding with your welders and other devices.
It even has a built-in DC adapter plug. You can use this to charge devices like a mobile phone.
The wheels are big and sturdy enough to traverse rougher terrain.
It comes with a cord protective cover. All the wires can be hidden, thereby offering the most protection. It also makes way for a more organized set-up.
This unit is less expensive than many other products out there.
Cons:
Some had issues with the powder coating on the steel frame coming off.
4. Tomahawk 15 HP Engine Driven Portable 2,000 Watt Generator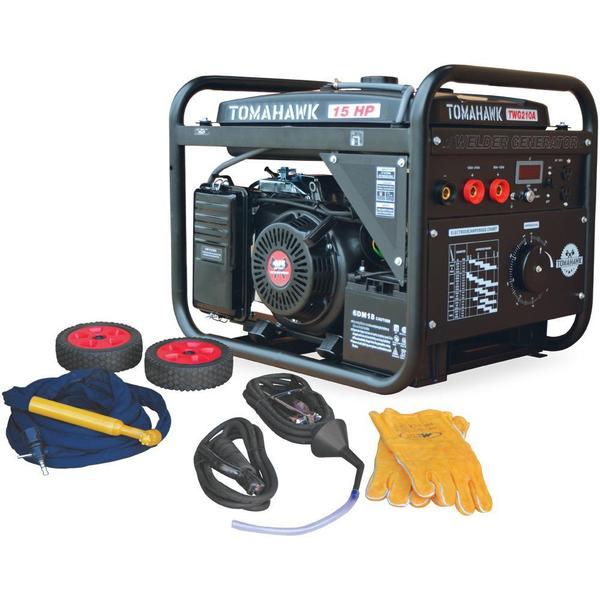 This unit can produce up to 210 Amps of power on a DC output even when cycling at 60%. It is designed to produce high power but can last for a long time with its durable functions. Its surge wattage is at 2000 and engine is 420cc. It can run appliances on 120V and has an engine type of 15 HP inverter.
You can place up to 7 gallons of fuel in its tank. That should be enough power to help you power up your welding devices for hours.
Pros:
This is a good choice for powering up welding devices because of its inverter technology. This is a kind of clean and stable power.
It comes with a welding starter kit. You get accessories like a TIG torch, safety gloves, MMA stick holder and copper leads.
It is easy to find parts for this unit. In case you need a part replaced, you can simply order it.
The digital meter is easy to read. It also boasts of ease-of-usage.
It is lightweight, according to many users.
It comes with big wheels for easier transport.
Cons:
There weren't a lot of negative reviews about this product.
Benefits of a Portable Welder Generator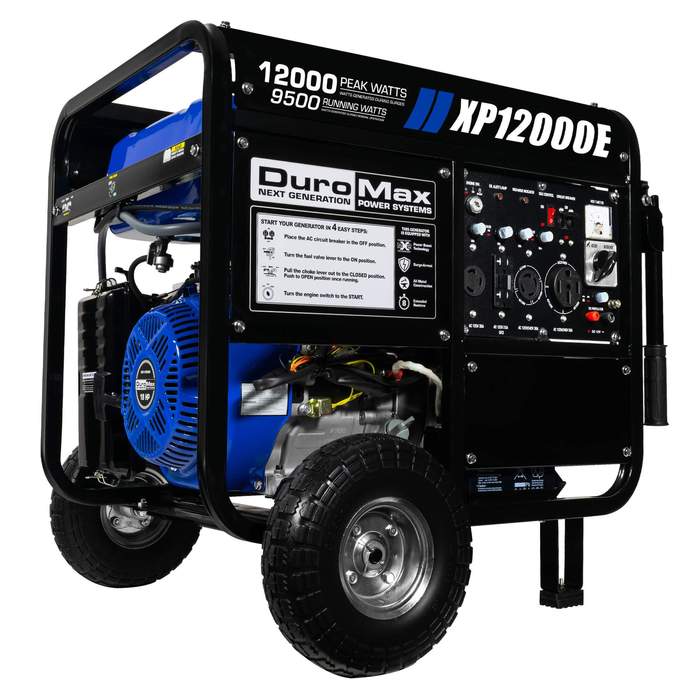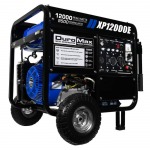 The obvious benefit of having the best portable welder generator is ensuring you always have a power source. You never know when a power outage can interrupt your work, so it is better to have an alternative source of energy to ensure that you can get your projects done on time. If you are a contractor who always has deadlines to finish, having an extra power source during emergency situations can come handy.
A portable welder generator is more than just a device you can use for operating your welding machine. You can use it to power up a host of other high-powered devices. You can use it to power up your floodlights, plasma cutter and many more devices.
Because it is a portable device, you can easily stow it away when not needed. You can store it at the back of your truck as well and transport it with ease. These portable generators, because they are smaller, are also lighter in weight. You won't have trouble carrying it by yourself.
Which One Is the Best Choice For You?
Even with your choices already narrowed down, deciding which one to get can still be challenging. Let us help you out even further:
Reliable Power Source: DuroMax XP12000E 12000W Portable Gas Electric Start Generator. This unit has one of the most reliable power sources. You can use it not just to power your welding machine but other devices at the same time as well.
Easy to Use: Pulsar 10,000W Dual Fuel Portable Generator with Switch & Go Technology & Electric Start. The push start electric function makes this an easier generator to use. If you are new to using generators, this can be a good one to choose.
Affordable but Packed with Features: A-iPower SUA12000E 12,000-Watt Portable Generator Gas Powered Electric Start. Although this unit comes with a low price tag, it is not lacking in features you can find in more expensive models.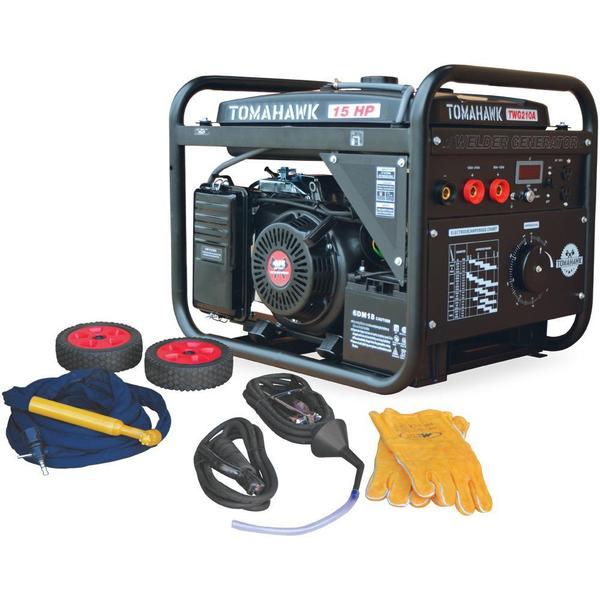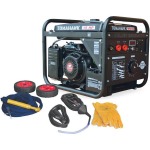 Delivers Clean Power: Tomahawk 15 HP Engine Driven Portable 2,000 Watt Generator. When it comes to operating welding devices, it is important to have a clean power source, so you can get a consistent and clean output. That is exactly what this portable generator sets out to do. It even comes with welding accessories, so you can get started on your craft right away.
Factors to Consider When Finding the Best Portable Welder Generator
While it is not difficult to find a portable welder generator, finding one that provides the benefits you are looking for might be more of a challenge. In order to find the best portable welder generator, here are a few factors to keep in mind:
Scope of Your Project
The size, power, performance and capacity of the generator you will buy will depend on how big your DIY or construction projects are and how many other high-powered devices you tend to operate. If you use a lot of devices other than your welding machine, it is a good idea to invest in a portable welder generator with a bigger capacity.
Ease of Usage
When you look at a welder generator, you might find yourself daunted because of the many knobs and switches you can find on its interface. But most portable generators are easy to understand. You just need to look for one with straightforward and plug and play functions, so you won't have a hard time using it.
Portability
Find out how portable the unit is. Portable welder generators are smaller than their full-sized counterparts but make sure you still compare how big they are, so you have an idea whether it is easy to transport or not. Check the weight as well and compare the different brands out there. Choose those that come with wheels, to make transport from one location to another easier.
Safety
Using a generator properly is important in order to promote safety. The generator should have a lot of safety features to avoid accidents.
Budget
How much you will spend on a portable welder generator will depend on how many features you want to find in your generator. The better the quality of the unit and the more features you can find in it, the higher you will have to spend.
Warranty
Make sure it comes with a warranty. In case it breaks down, find out what the manufacturer can do. If there are defects, find out how you will be able to return the product you bought.
Fuel Economy
What kind of fuel does it use and how does this impact fuel economy? Ideally, you would want to choose a unit that modestly consumes fuel, so you won't spend so much money running your generator. Pick a unit that has good fuel economy to save more money in running it.
What's Next?
Here are the portable welder generators you should buy:
Have you finally found the right portable welder generator that you can rely on during power outages? Make sure you also have the best tools to own for every project. Do check out our homepage for ideas on which products are reliable and which ones are most suitable for your needs.