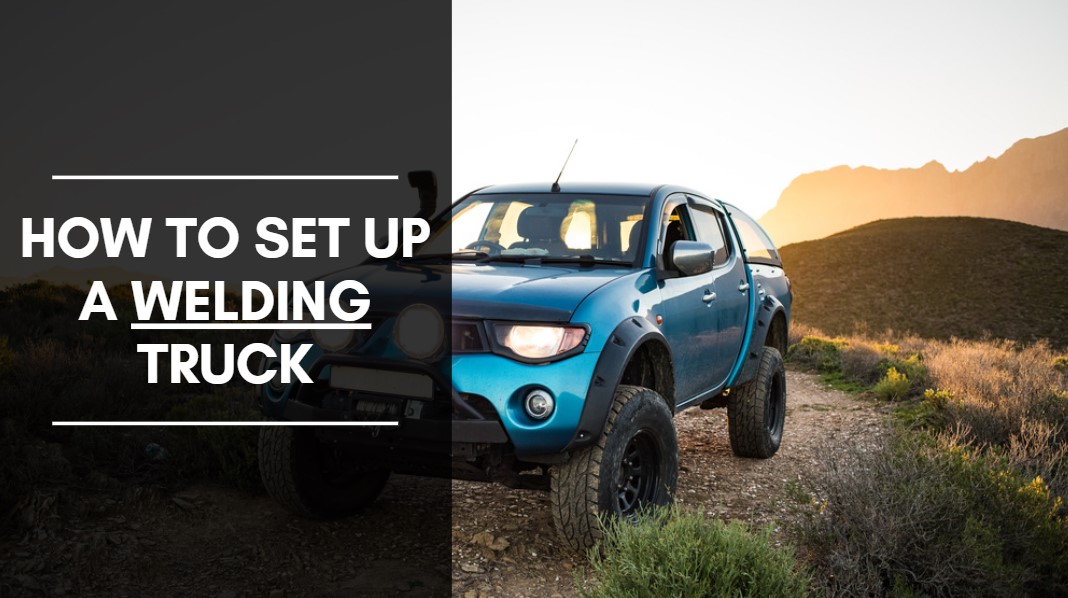 Ideally, after completing your training as a welder, you will gain some experience as an apprentice.
After an apprenticeship, you have the training and experience to get a job.
Perhaps you plan to start your own welding rig in the future.
Before you take that leap, take the opportunity that a job presents to not only get work experience but also to learn other aspects of the business.
This includes how to price different jobs, all the machinery and equipment that is needed, and how to handle customers.
Are You A Licensed Truck Driver?
If you don't have it, you will need to get trained and licensed as a commercial truck driver.
You must have a CDL to drive your welding truck.
There are other truck driver requirements like getting a high school diploma or GED that some schools have but others don't.
Considerations Before Setting UpA Welding Rig Truck
Once you have your CDL, you can start setting up a welding rig truck.
It is advisable to take the following into consideration:
Do you have accurate projections and budgets for how much it will cost you? A bank or small business advisor can help you with this.
Do you have the amount you will need or will you need to source financing? If you will need to borrow, how much of a loan will you apply for, and do you qualify for it?
Have you accumulated enough work experience to not only handle jobs but also all other aspects of a business like keeping the books, sourcing, and handling clients and employees?
It's A Go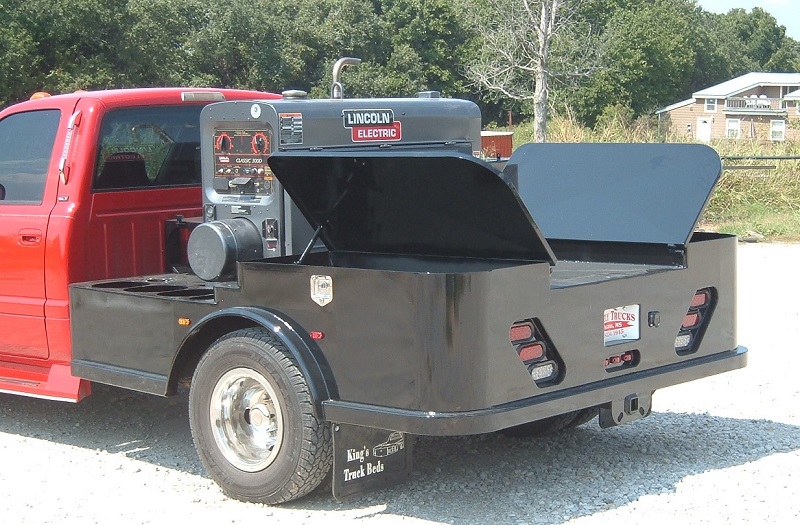 If you have looked at all these factors and know how you will deal with them, then you can go on with your plan to set up a welding rig truck.
If you are not quite ready, you can keep working at your job while you take care of what you will need.
For instance, you may need to save up for a few months to raise the capital you will need.
It may also be that you need to bring up your credit score so that you qualify to borrow the amount you will need to get started.
Once you are ready to go, here are the steps that will take you to success:
Decide on a location
The first step in the process of setting up a welding rig is choosing a location for the welding rig.
An ideal location will be one where you can have a truck that can take the weight of all your machinery and equipment.
You also want to be at a location where clients will be able to access you easily.
You do not want to be in a place that is too out of the way.
Safety is another aspect to consider.
If you have enough room at your house and you will not be considered a nuisance, you can set it up in your garage.
Get a truck
You will need to get a truck for your rig.
It can be any type as long as its engine is good and it is reliable.
You don't want it to break down on you when you are heading or coming from a job in a distant or remote location.
Size is another important consideration. Your truck should be able to hold all your equipment.
Having an organization system such as one that separates smaller and larger tools in drawers or compartments will help you find what you need easily.
Get safety gear and tools
It is important that you always have a safety kit with you on your welding truck.
This includes a welding helmet, work boots, gloves, earplugs, welding goggles, overalls, and other equipment.
Having extras just in case is a good precaution.
Set your welder up
If you have all the above ready, you can start setting up.
It is a good idea to set up your welder first, more so if it is a portable welder.
This way, if any problems arise with connections or any other equipment, you will be able to fix it before you start using live current.
When that is set up, the next thing you should set up is your Tungsten Inert Gas (TIG) welder.
It is a welding device that uses a non-consumable tungsten electrode for welding.
TIG welding is commonly used for welding titanium, copper, and other metals.
It can be used for complex welds such as S-curves and welds on curved and circular items.
It is important to do this correctly and then test it so you can be sure you will be ready to go when a client comes calling.
Test everything else
After testing your TIG welder, test everything else.
Check your ground clamp as well so you are sure it is correctly grounded and securely attached.
Check the connections to the power supply too.
Get Weld Trucking Right
It is important that you take to get your welding truck set up correctly.
You don't want to rush through setting up and run into problems that cost you business later on.
Once you are set up and running, be sure to have your machinery and equipment serviced periodically.
Do this for the truck as well.
This way, you will avoid a scenario where you have to replace something or spend a lot to repair it.
With consistent good work, your welding truck is sure to grow.