If you want a career in a trade that won't go out of fashion in the near future, learning how to correctly join pieces of metal together can help you get there.
Welding plays an essential part in repairing and building bridges, cars, ships, and many manufactured products.
This skill can be learned during high school or through apprenticeships or post-secondary education programs.
To help you choose the program that best meets your needs, on this page we have compiled information about the welding programs that are available in the Denver region.
[listings_widget_esy results="6" pc="GES766"]
Lincoln Tech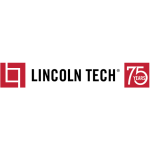 Lincoln Tech is offering a Welding and Metal Fabrication class at its Denver campus.
This program is offered in partnership with Rocky Mountain Prestress, Cutting Edge Steel, and other companies that are looking to hire graduates.
The Denver campus spans almost 200,000 square feet of training spaces and classrooms.
Financial aid options are available for students who qualify.
Visit School Website

Address: 11194 E. 45th Avenue Denver, CO 80239
Community College of Denver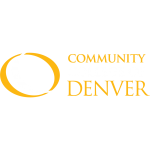 The Community College of Denver is offering a Fabrication Welding program.
Students can choose between the following certification classes:
Basic Welding
Intermediate Welding
Arc Welder
Fabrication Welder Certificate
Creative Metalworking
An Associate of Applied Science degree program in Fabrication Welding is also available.
Tuition is $247.35 per credit hour for residents students and $629.25 for non-residents students.
Residents students may also have a $94 discount.
Material and shop fees vary between $104 and $258.
Supplies cost between $350 and $850.
Visit School Website

Address: Cherry Creek Building 1111 W. Colfax Avenue
General Air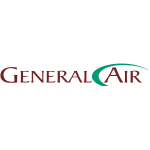 General Air offers professional weld training that can be completed in three days or less.
Participants have access to lots of lab time and small class sizes so that each student receives personalized instruction.
At the end of the class, trainees can choose to get certified.
The program teaches students topics such as:
Basic principles of electricity
Reading welding symbols
Identify weld defects
How to perform machine setup and troubleshooting
How to weld in 1F, 2F, 3F, and 4F positions
Visit School Website

Address: 1105 Zuni St. Denver, CO 80204
Emily Griffith Technical College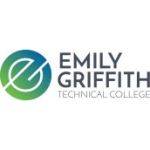 Emily Griffith is a public college located in Denver.
The college's catalog includes a Welding I and a Welding II program.
The Welding program focuses on key welding processes, including gas metal arc welding, thermal cutting, shielded metal arc welding, flux-cored arc welding, gas tungsten arc welding, and oxy-fuel cutting and welding.
The Welding II program equips students with hands-on skills in advanced welding techniques.
The school offers both full-time and part-time classes to accommodate the students' schedules.
Visit School Website

Address: 1860 Lincoln Street, 6th floor Denver, CO
Pickens Technical College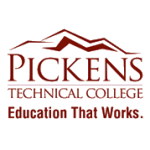 Pickens Technical College offers a Welding program at its Aurora campus.
The program combines classroom instruction with hands-on training.
Students also take the American Welding Society Plate Certification test to determine their competence.
The program covers topics such as:
Blueprint reading
Oxyfuel and plasma cutting
Maintenance welding
Structural welding
Gas metal arc welding
Pipe welding
And more
Visit School Website

Address: 500 Airport Blvd Aurora, CO 80011
---
Welding Schools by City in Colorado
See all welding schools in Colorado >