Good welders are in demand in many industries- from construction to car manufacturing.
This skill can be learned during high school or after graduation through a post-secondary program or apprenticeship.
On this page, we have compiled information about the welding schools available in the Aurora region.
[listings_widget_esy results="6" pc="GES766"]
Pickens Technical College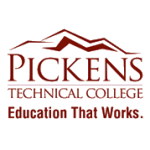 Pickens Technical College is offering technical education programs for high school students and adults.
Their Welding program combines classroom instruction with hands-on training.
The curriculum covers classes such as:
Blueprint reading
Oxyfuel and plasma cutting
Maintenance welding
Structural welding
Gas metal arc welding
Pipe welding
And more
This Certificate program is four-semester long.
Visit School Website

Address: 500 Airport Blvd Aurora, CO 80011
Lincoln Tech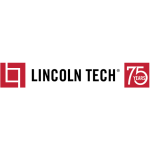 Lincoln Tech is offering a welding program at its Denver campus.
Graduates may find employment with the school's partners including Rocky Mountain Prestress, Cutting Edge Steel, and more.
The school offers career services to help students launch their careers.
Housing options are also available for students who want to relocate.
Visit School Website

Address: 11194 E. 45th Avenue Denver, CO 80239
Emily Griffith Technical College Emily Griffith Technical College offers a Welding I and Welding II program in Denver.
The programs meet the industry standards and guidelines set by the American Welding Society.
The program can be completed in 8 months and costs approximately $10,700.
The curriculum covers topics such as:
Safety
Allied cutting processes
Blueprint reading
Advanced shielded metal arc
Structural welding
Flux-cored arc welding
And more
Visit School Website

Address: 1860 Lincoln St, Denver, CO 80203
Community College of Denver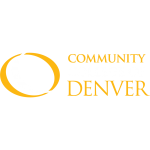 Community College of Denver is offering a welding program at their Advanced Manufacturing Center.
The center is a 33,280 square feet state-of-the-art facility.
The following programs of study are available:
Fabrication Welder
Basic Welding
Intermediate Welding
Arc Welder
Fabrication Welder Certificate
Creative Metalworking
Graduates earn an Associate of Applied Science degree in fabrication welding which may afterward be used toward a bachelor's degree at any public four-year college or university.
Visit School Website

Address: 1111 W. Colfax Avenue, Denver, CO 80204
Colorado Homebuilding Academy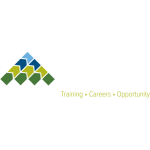 Colorado Homebuilding Academy offers a construction skills BootCamp in Denver.
Students who attend this program learn a variety of construction skills and are exposed to different trades.
The program also offers OSHA-10 certification and career support.
Tuition is free for students who are pursuing a new job or promotion in Colorado's construction industry.
Visit School Website

Address: 445 W 53rd Place, Denver CO 80216
---
Welding Schools by City in Colorado
See all welding schools in Colorado >