Whether you want to practice welding as a hobby or to turn it into a full-time job, there are several educational pathways that you can take.
This trade can be learned in high school or through a post-secondary educational program or apprenticeship.
On this page, we have compiled information about the schools that offer welding classes in Colorado Springs.
We invite you to read our selection and continue with your own research before applying for any particular program.
[listings_widget_esy results="6" pc="GES766"]
Kilroy's Workshop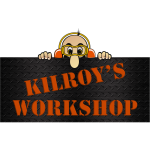 Kilroy's Workshop offers several classes that are taught by Forged in Fire contestants.
Trainees have access to 9,000 square feet of shop space.
Their Welding class is available for all experience levels for students above 9 years of age.
Students can learn GMAW/MIG through morning or afternoon classes.
A 3-hour class costs $80- a price that also includes the cost of materials.
Visit School Website

Address: 7358 Cole View Colorado Springs, CO 80915
Pikes Peak Community College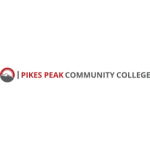 Pikes Peak Community College is offering a Welding program taught by welding experts.
The program offers real work scenarios and hands-on learning thus preparing students for entry-level employment or advancement opportunities.
Students can choose between a certificate and an associate's degree.
Classes such as Structural Welding, Introduction to Ornamental Iron, Creative Welding, and Advanced Gas Tungsten Arc Welding are available.
According to their website, PPCC graduates have found employment in a variety of industries, including motorsports, fabrication, art and design, automotive mechanics, and more.
Visit School Website

Address: 5675 S. Academy Blvd. Colorado Springs, CO 80906 USA
Power Technical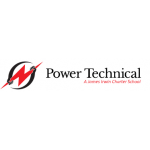 Power Technical is offering several career technical education pathways for students grades 6 to 12.
The Welding Technology class teaches students how to protect themselves from injuries and a wide range of welding skills.
Students enrolled in this program learn different types of welding, cutting processes, grinding and finishing, and other special welding and cutting techniques.
The program also teaches students about welding drawings and symbols, and metal cutting and bending.
Visit School Website

Address: 5525 Astrozon Blvd. Colorado Springs, CO 80916
Adult and Family Education - Roy J. Wasson Academic Campus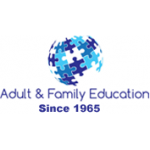 Adult and Family Education is offering an Intro to Welding Careers and a Manufacturing Class with a Welding Pathway.
The introductory class is free and is designed for those who want to find out more about their career possibilities in the welding sector.
In addition, the class also covers employability skills and manufacturing math.
The Manufacturing pathway costs $150 is for students who master at least one 1G welding process.
Visit School Website

Address: 2115 Afton Way, Colorado Springs, CO 80909
General Air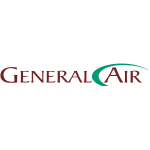 General Air offers professional weld training that can be completed in three days or less.
Participants have access to lab time.
The classes are small so each student receives personalized instruction.
At the end of the class, trainees can choose to get certified.
The training covers topics such as:
Basic principles of electricity
Reading welding symbols
Identifying weld defects
How to perform machine setup and troubleshooting
How to weld in 1F, 2F, 3F, and 4F positions
Visit School Website

Address: 3031 N Nevada Ave. Colorado Springs, Colorado 80907
---
Welding Schools by City in Colorado
See all welding schools in Colorado >